Guaranteed fit

100% Hand cut & sewn

Delivery between

Apr 11 - Apr 14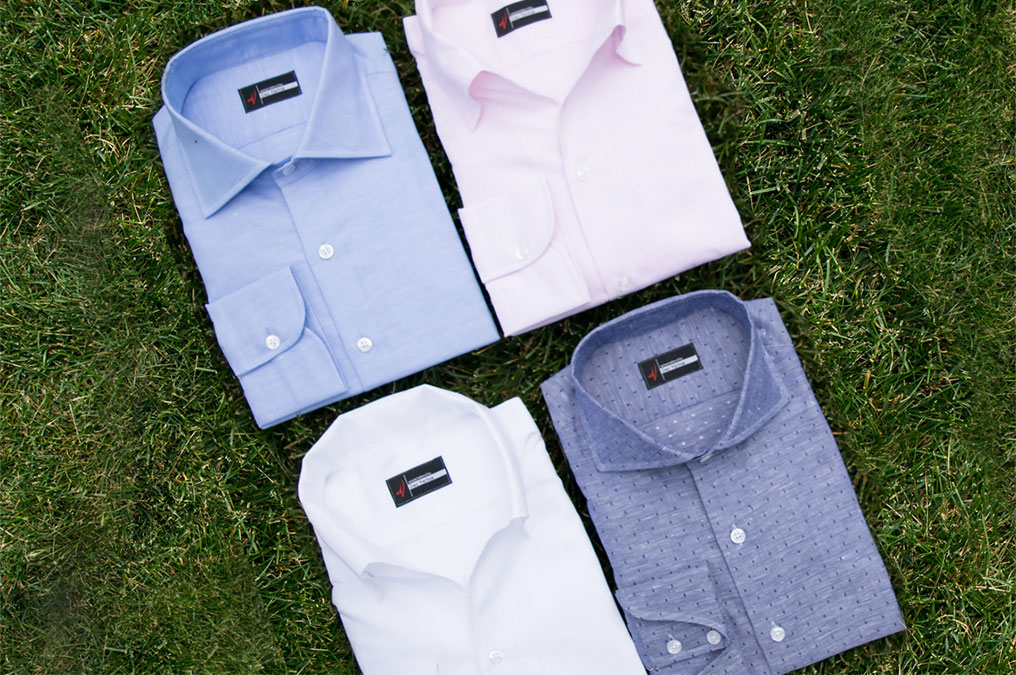 Mens linen shirts represent our favorite seasonal, warm weather material. Linen is a soft, breathable fabric that is perfect for the summer and warmer / humid climates. Unlike cotton it feels more crisp initially, though over time and wear it becomes softer and more malleable. Traditional linen shirts wrinkle almost instantly and do not hold their shape well. Like denim, linen is somewhat course and does need several wears / washes to "break in". Those negatives however are what endear people to linen.
The fusion of cotton (56% linen / 44% cotton) gives the fabric the same benefits of traditional linen with a significantly less wrinkle prone surface. This material mixture gives the shirt an absolutely flawless finish. All of Deo Veritas' linen shirting fabrics are in fact a linen / cotton mix.
Learn more
Men's Custom Dress Shirts Our Curated Collection
https://www.deoveritas.com/mens-dress-shirts
/media/catalog/category/mens-dress-shirts.jpg
Deo Veritas' curated collection of custom dress shirts feature our most popular fabrics and looks across all price points and styles. Our tailor made shirts are handcrafted by our team of artisan pattern cutters and tailors at our Turkish (Istanbul) facility. All custom dress shirts feature characteristics you would find in high end bespoke dress shirts, i.e. high density single needle stitching (16-22 stitches per inch), two piece split yokes, pattern matching throughout, and reinforced side seam gussets.
Every custom dress shirt comes with our perfect fit guarantee and will arrive within 21 days.