Big and Tall Custom Dress Shirts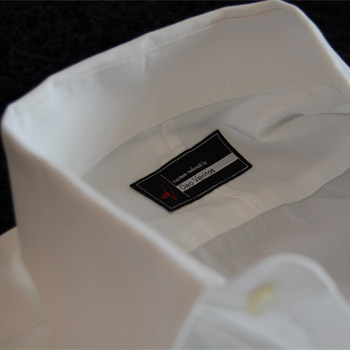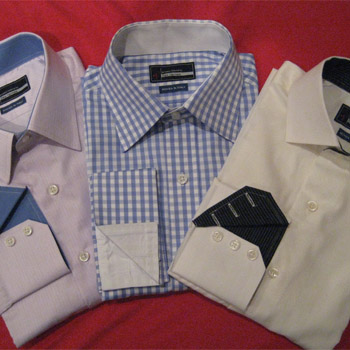 Most men we talk to are wearing shirts that are either too big or small for their body type. This is particularly the case for big and tall men in search of custom dress shirts. The primary reasons being, off-the-rack shirts will never fit big and tall measurement profiles nor were these men ever properly measured or sized.
Off-the-rack shirts typically only have two size guidelines - collar circumference and sleeve length. The neck is measured around the neck just below the Adam's apple. Sleeve length is measured from the center back of your neck, over the top of your shoulder and down to your wrist, arm hanging at your side. This method works for the majority of men but is not of any use to men who exceed the typical measurement criteria, e.g. Collar circumferences from 14 - 17.5 inches and Sleeve lengths from 30 to 35 inches.
To ensure the best fit for big and tall men, custom is really the way to go. A good tailor will size you properly and offer you recommendations on different fabrics, cuts, and styles. A well stitched dress shirt will also actually improve as it ages. The space between the stitches creates elasticity, molding the shirt to your torso's shape over time. Going custom is not without its drawbacks. You can expect to pay anywhere from $150 - 400 for a true bespoke tailored shirt from a traditional store front tailor shop.
However if you choose an online custom shirt maker (such as Deo Veritas), you can expect the same quality at a fraction of the cost. To learn more, visit the measurement section of our website. In it we break down the main measurements that you'll need to ensure you receive a great fitting shirt.
Amazing fabrics. Outstanding design. Perfect fit. Click button below to learn more about our shirts.