Dress Shirt Construction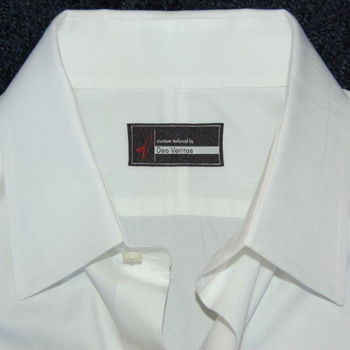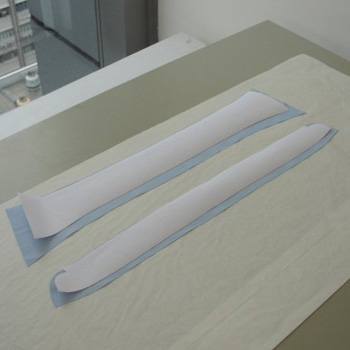 Deo Veritas dress shirt construction relies on traditional, old world methods meant to deliver the highest quality custom dress shirt.
INTERLINING
The fabric placed between the two layers of actual shirt cloth at the cuffs, placket, and collar is known as the interlining. This material gives additional strength to those areas. Dress shirt construction interlinings can be either fused (glued) or sewn. Neither is the wrong choice, but you should be aware of the differences associated with each. Deo Veritas offers either fused or sewn interlinings.
Fused dress shirt construction interlinings are heated and glued together, a popular choice among off the rack shirts since it translates well to a large production environment. Fused interlinings themselves are more rigid and stiff, maintaining a formal crispness.
Sewn (non-fused) dress shirt construction interlinings are softer in feel and are held together by stitching rather than glue. This is the traditional method that is seen mostly on made to measure / bespoke shirts. Sewn interlinings have a timeless look and feel and also tend to last longer than their fused counterparts.
SINGLE NEEDLE STITCHING
All Deo Veritas shirts feature single needle stitching. This is a traditional as well as costly method that produces stylish and durable seams (18 - 22 stitches per inch). All collars, cuffs, plackets are single needle stitched ensuring long shirt life.
Amazing fabrics. Outstanding design. Perfect fit. Click button below to learn more about our shirts and how you can construct custom dress shirt.