Faq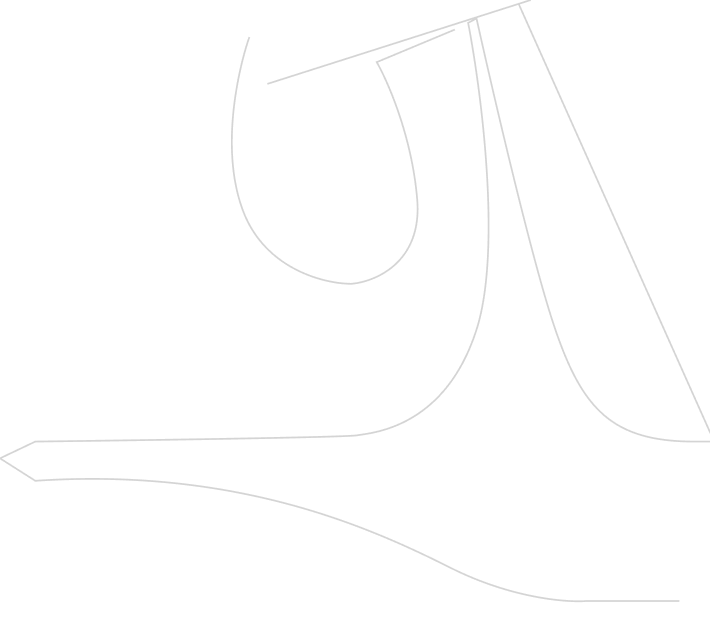 Our Product

Why would I buy a shirt online from Deo Veritas when I could buy it from a store or tailor instead?

Well, you could. Store bought and tailored dress shirts are available everywhere. The difference with us is that you're able to customize every detail in the comfort of your own home - from the fabric to the cuff style - crafted from our numerous styles and premium fabrics. You're also able to see an online model before you finally commit. For about the same price you'd pay for a store bought shirt (a similar shirt from a tailor would cost you 3x as much), you'll receive a 100% custom Deo Veritas dress shirt, delivered right to your door.

Where are your shirts made?

Our shirts are made at our facilities in Istanbul, Turkey. Turkey is known throughout Europe as a premier destination for both tailored clothing and high end shirting fabric. Our tailors typically have 10–15 years of experience producing custom men's clothing exclusively. Prior to hiring, our tailors are put through a vigorous quality and validation process.

How do I actually order a shirt through your site?

It's very simple. Hit the Shirt Designer link on the navigation bar at the top of this page. Let the page load, and then begin designing your shirt - from the fabric to the placket style to the collar stay type. Once that's done, you'll be asked to confirm your design. After that, you'll be prompted to select your measurement preference. Hit Checkout and you'll be taken to our checkout process. You'll need to be logged in to actually checkout which requires you to register with our site. You'll need to be logged in to actually checkout which requires you to register with our site.

What other products do you offer?

Currently, we're sticking to what we know best - custom tailored dress shirts. We someday plan on expanding to pants and other accessories (cuff links, tie bars, socks, etc...)

Can I design a shirt without registering?

Sure. If you want to experiment with our design tools to get an idea of what your shirt will look like, just hit the Shirt Designer link and begin creating. If you like what you see and want to actually purchase the shirt, simply follow the login / registration link.

What does "Deo Veritas" mean?

The literal translation is "God" and "Truth". It's shortened from the more common Latin phrase - "In Deo ac Veritas" or "In God there is Truth."

Measurements

What measurement methods do you offer? Which one should I choose?

Deo Veritas offers four different measurement types. Providing these three methods (we feel) covers every body type and fit preference.

Existing Shirt Measurements

This is a great sizing method for those that have tailored shirts in their wardrobe or have a shirt that already fits them perfectly. Through our step-by-step process, you'll be able to create your own measurement profile by measuring different parts of your existing shirt. Again, for this method a measurement tape is required, but you could make do with one of our downloadable measuring tapes (see next question for more info). Please do not use construction / rigid tape measures when measuring a shirt. Rigid tape measures are not meant to measure clothing and are typically 1/4 - 1/2" inaccurate between the points measured.

Standard Sizing

This shirt measurement is similar to the one you would find on a store bought shirt, e.g. 16" × 34". We also allow you to customize the fit type (traditional, normal, or athletic cut). This is a great sizing option for someone who is comfortable with a standard size, someone who is pressed for time and can't take their own measurements, or for someone who is purchasing this as a gift.

QSizing (Algorithm)

Answer 8 basic fit questions (usually in under a minute) and we'll create a unique measurement profile that we guarantee to fit. How do we do it? Deo Veritas has tens of thousands of men's measurement profiles on file. We map your answers against our database and project a profile that we guarantee to fit. This is a great option for someone who is short on time and / or uncomfortable taking their own measurements.

Body Measurements

This is the sizing method you would find if you visited an actual tailor. You can do this by yourself; however it's a bit easier with a bit of help from someone else. You will be asked to input measurements for your neck, chest, waist, back, arm, and wrist. A measurement tape is required, however you could also use one of our downloadable measuring tapes (see next question for more info). All measurements should be rounded up to the next highest centimeter / inch. Try not to "flex" or measure too tight. Our tailors will account for any additional space required. If you're unable to make these measurements yourself, you can download our instructions (https://www.deoveritas.com/measurements) and have a tailor (or someone that performs alterations) take them for you. We've heard from many customers who have had their dry cleaners take their measurement for them as well. Once your measurements are inputted, they will be automatically saved within your profile and you can use them for any subsequent orders. You can also modify them by logging into your account.

I don't have a measuring tape. Is there something else I could use?

Sure. Try using our downloadable measuring tape. This is essentially a measuring tape broken into 7 inch segments that is printed on traditional letter size paper (8.5" x 11") and then assembled. The print and assembly instructions are located on the first page of the pdf document. Assembly requires a pair of scissors and glue (or clear tape). It's a great solution if you don't have an actual measuring tape handy and works perfectly.

Fabrics

What kind of fabrics do you offer?

The majority of our fabric originates from Italy, Egypt, Turkey, and Japan. We feature a variety of colors and patterns -- poplins, oxfords, herringbone, diagonal twills, and dashed / checked / striped weaves. Our collection of fabrics range from 50 — 160 thread count (single and two-ply).

We've also added a number of lower priced Japanese / S. Korean fabrics. These entry / base level fabrics may cost a bit less however they still maintain the same level of quality found in our more expensive lines. They are a great option when designing and ordering your first custom shirt.

Deo Veritas makes every effort to match every fabric selected with those that we inventory. However, we do infrequently run out of certain advertised fabrics and try to match them with alternatives that are like-for-like in color and pattern.

Will my shirt shrink?

We adjust for shrinkage before we begin building your shirt. You could expect a maximum loss of 3% after washing / drying.

What's the best way to wash my shirt?

We advise our customers to wash their shirts with a light detergent on a cold water setting. Dry each shirt for no more than 10–15 minutes and let them hang to dry completely. Excessive drying will shorten the shirt's life since it robs the fabric of moisture.

Shipping & Delivery

How long will it take to receive my order?

Typically, it takes 7 - 14 days from order placement to receive your shirt. We are currently averaging 10 days to deliver most orders.

You can contact us at any time to find out where your order currently is. If you order on a Sunday or a holiday, be aware that your order will not be processed until the following working day.

What shipping companies do you use?

All orders are shipped via DHL when leaving our facility in Turkey. An indirect signature is typically required in order to leave packages at your door.

What countries do you deliver to?

Deo Veritas charges a flat fee of $25 for orders of any size. Shipping is also free on orders over $275.

I live outside of the United States. Am I subject to VAT or any other applicable duties / tariffs?

In certain instances for shipments outside of the US, customers may be requested at the time of delivery to pay for local duties or tariffs by DHL to release the items. These costs are the responsibility of the customer however (in select instances) Deo Veritas is able to credit customers the cost of the VAT or duties for future orders. Please contact Deo Veritas' Support team if you have further questions.

Checkout & Payment

Can I order multiple shirts with the same design?

Yes. When you're at the My Basket page, you can input the number of shirts under quantity on the left hand side. Just hit update after you change the quantity.

I was provided with a promotional code. Where do I use it?

After finalizing your shirt and hitting checkout, you'll be taken to the Cart screen. At the bottom of the page is a box to input your promotional code. The updated price should be reflected on the subsequent Checkout screen. Please note that gift certificates purchased (at a discount) cannot be combined with a promotional code.

How do I add additional shirts to the same order?

Once you've finished designing your shirt you'll be taken to the Cart Page. From there, you can select Design Another and begin designing another shirt to add to your basket. When you're finally finished just hit checkout and you'll be navigated through the checkout process.

What happens after I complete my order?

Once we've confirmed payment, we'll begin production on your order. You'll receive an email from our system confirming your order and shipping address.

What payment methods do you accept?

We accept all major credit cards (Visa, Mastercard, and American Express) as well as Paypal.

Fit Issues & Returns

What do I do if my shirt doesn't fit correctly?

Deo Veritas makes every effort to ensure that each shirt we construct will fit you perfectly. However, issues can infrequently occur. In the event there is an issue with the fit of your shirt or an incorrect shirt attribute (collar, cuff, etc...), contact us by email with a description of the problem along with the desired result. If it's your first order / first shirt, we offer free alterations on shirts that can be repaired or a remake credit (excludes applied discounts or shipping -- if applicable) -- regardless of fault. We guarantee a finished shirt measurement tolerance within 0.25" for collar and cuffs and 0.5" for all other shirt attributes. If your preferred sizing falls outside of these ranges they are eligible for a free alteration or remake credit. Eligible shirts must be sent back within 30 days of when the order was received to be eligible for a free alteration or remake credit. We'll instruct you on how to ship your shirt to our facility for an alteration or remake credit. If the shirt requires a remake, we'll provide you with a remake code for use on a future order -- equivalent to the final purchase price of the shirt (excludes shipping and any applied discounts -- if applicable). Additionally, if there were error(s) that were our fault, we will of course take care of it at no cost to you whatsoever. Please note, our fit guarantee applies to mens shirts only. Though we do (on occasion) make shirts for women, they are ineligible for remakes or returns as we cannot guarantee the fit.

Can I return my shirt for a refund if I'm not satisfied?

Please note that we do not offer refunds on shirts as the fabric is custom based on your specific measurements. As noted above, if it's your first order and you're unsatisfied with the shirt you're eligible to return the shirt for store credit. Alternatively, if you're unsatisfied with the shirt due to other reasons, e.g. "Doesn't look like I expected..." or "I inputted incorrect measurements..." we will do our best to satisfy your expectations by either; extending a discount for a subsequent order or providing you with an alteration credit to have the shirt repaired locally. Eligible returns for store credit must be sent back within 30 days of the date received. Additionally, we cannot issue refunds on orders that were placed more than 3 days from the original order date. In these instances, the fabric has already been cut and been prepared for production. Shirts designated as mock up shirts or gifted (free) shirts are not eligible for returns or remakes. Lastly, Deo Veritas does not provide return postage. To initiate a remake or return, please email us at support@deoveritas.com with your order number referenced in the header. We will provide return instructions once the return process is initiated.

Customer Service

How do I contact Deo Veritas with any issues that I may have?

For the quickest response please email one of our Support staff at support@deoveritas.com. You may also use the contact us link shown above. To speak to a live attendant, contact us via our 800 number (800.525.0301) during normal business hours.