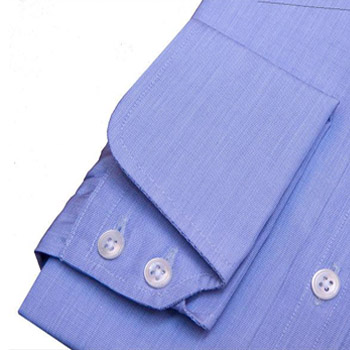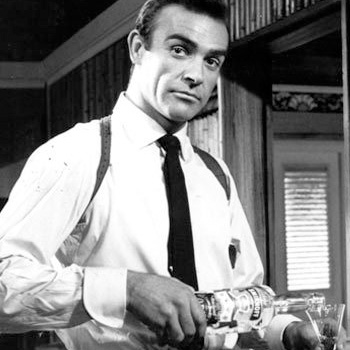 Cocktail cuffs (also known as the convertible, turnback, flowback, or 'James Bond' cuff) have a similar fold back as the French cuff, but are secured with buttons rather than cuff links. These cuffs are not considered standard issue but do have a unique look that tends to be worn by those with a particular sense of style.
Popularized in the late 60's Bond movies, Sean Connery can be seen wearing the distinctive Cocktail Cuff. Easy to overlook, it adds a stamp of personal style with flair. It could be considered a hybrid cuff, having attributes of the French and Barrel cuff, in our opinion the best of both worlds.
The Cocktail cuff likely garnered its name in London during the 1930's. During that period, a common complaint amongst bar owners / bar patrons was the loud 'clanging' sound made by metal cuff links as they hit granite marble bar tops. As a result, the cocktail cuff was created. Being secured with buttons rather than cuff links does away with the loud clanging, allowing a gentleman (as well as those within earshot) to enjoy his evening 'cocktail' in peace.
Deo Veritas offers the Cocktail Cuff (known on our site as the Flowback) as one of 6 cuff options available when designing a custom dress shirt.
To learn more about Cocktail Cuffs, visit our Shirt Designer link and select Cuffs.
Click to learn more about Deo Veritas.
Scroll down to learn about our FREE SHIPPING offer for first time customers...