Our Story

THE DEO VERITAS STORY

The goal at first was unique yet simple... Perfect fitting dress shirts that you could design yourself -- online.


Stop settling for dress shirts that look great on hangers and not on you.
Tour the closets of most men and you'll find a collection of name brand shirts that have sat idle on hangers for years. Why? Men tend not to throw away clothes that don't fit – especially for those pieces that were looked at as investments.
At the time (late 2007) the digital e-commerce revolution was just taking off and online customization was still in its infancy. We knew that a custom online menswear brand could work because we sensed the frustration with the current options, i.e. off-the-rack (mass-market) shirting and traditional 'brick and mortar' tailors.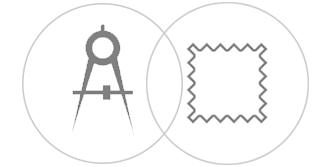 Solving fit alone is not enough.
In talking with customers every day, we know that most men can pinpoint at least one body attribute that has proven problematic when they shop for shirts. Whether it's sloping shoulders or a long torso – off the rack brands have never been able to solve common sizing dilemmas on a mass scale. Deo Veritas was started as a way of solving this problem.
Our solution was to develop an intuitive site that allows users to visually build a shirt in real time from a gallery of curated fabrics. We solve fit through the use of an incredibly accurate (algorithm derived) system that does not require a measuring tape. This homegrown solution has proven so accurate, we can now actually guarantee a perfect fit.
Great shirting cannot exist without great fabric. As such, we scour the globe searching for materials that are timeless, unique and slightly ahead of the fashion curve. Thread count, opacity, weft vs. warp threads – we're well versed in all terms shirting and are constantly hunting for materials that look and feel amazing. We currently offer over 180 from known shirting mills as well as a number of performance blends that use sustainable materials such as Bamboo and Wool. These performance blends carry the same distinguishing features in more well known non-iron fabrics – without the harmful skin allergen issues that are just now coming to light. Organic is a term that (we hope) will be synonymous with apparel as much as it is with nutrition.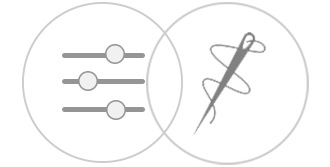 The Design experience must match the Product.
From a design standpoint, we offer a collection of shirt attributes that range from conservative to eclectic. Whether it's the cuff or even the thread color, our aim is to provide customers with the canvas to create a product that is uniquely theirs. Additionally, as we continue to develop we're working to create simplified, hand picked galleries of pre-designed shirts that come recommended by not only us but the menswear community.
As we continue to grow, our goal is to provide customers with a content rich and rewarding experience each time they visit. Primers on shirt attributes, seasonal look books in exotic locales, and pre-designed galleries that showcase emerging trends are just some of the areas we're looking to expand into.
We started this company with a simple premise – creating beautiful dress shirts that fit perfectly. In the years that have passed, our passion to fulfill that mission is as strong as ever. We love our jobs, our product, and our customers.
As the saying goes, "God is in the details", and when it comes to our shirts, we think you'll agree.