Guaranteed fit

100% Hand cut & sewn

Delivery between

Aug 01 - Aug 04

Complimentary cloth mask included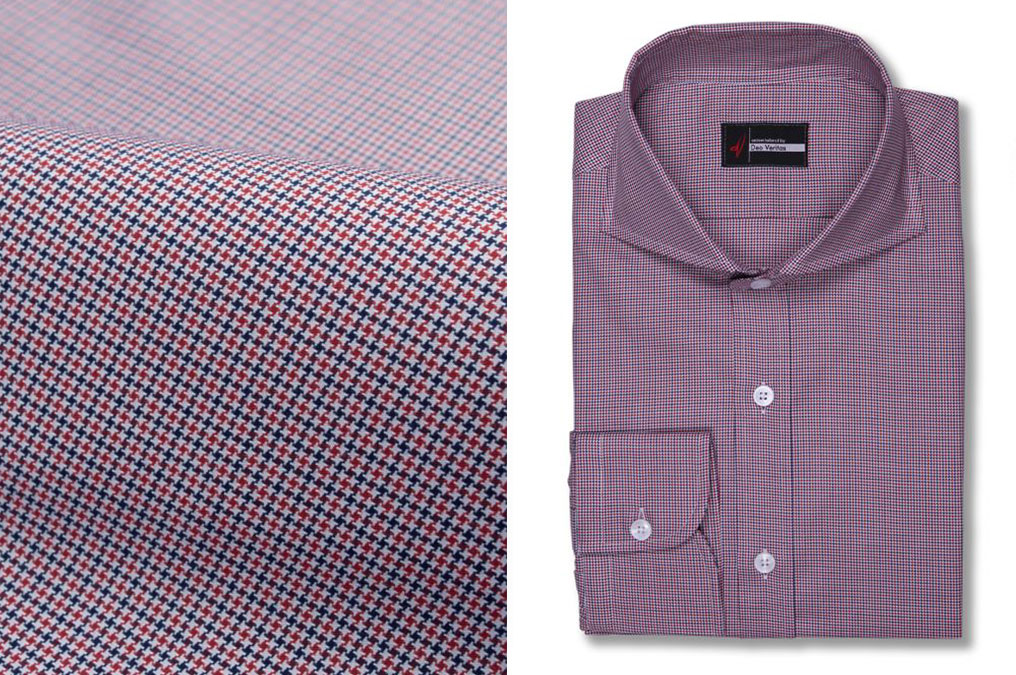 Produced using a dobby loom, these fabrics are characterized by small geometric patterns. The patterns are typically raised giving a textured finish. Like the jacquard, the fabric isn't woven so it's less susceptible to wrinkles. Unlike the jacquard the fabric is produced much more quickly with less intricate patterns.
Learn more
Men's Custom Dress Shirts Our Curated Collection
https://www.deoveritas.com/mens-dress-shirts
https://www.deoveritas.com/media/catalog/category/mens-dress-shirts.jpg
Deo Veritas' curated collection of custom dress shirts feature our most popular fabrics and looks across all price points and styles. Our tailor made shirts are handcrafted by our team of artisan pattern cutters and tailors at our Turkish (Istanbul) facility. All custom dress shirts feature characteristics you would find in high end bespoke dress shirts, i.e. high density single needle stitching (16-22 stitches per inch), two piece split yokes, pattern matching throughout, and reinforced side seam gussets.
Every custom dress shirt comes with our perfect fit guarantee and will arrive within 14 days.