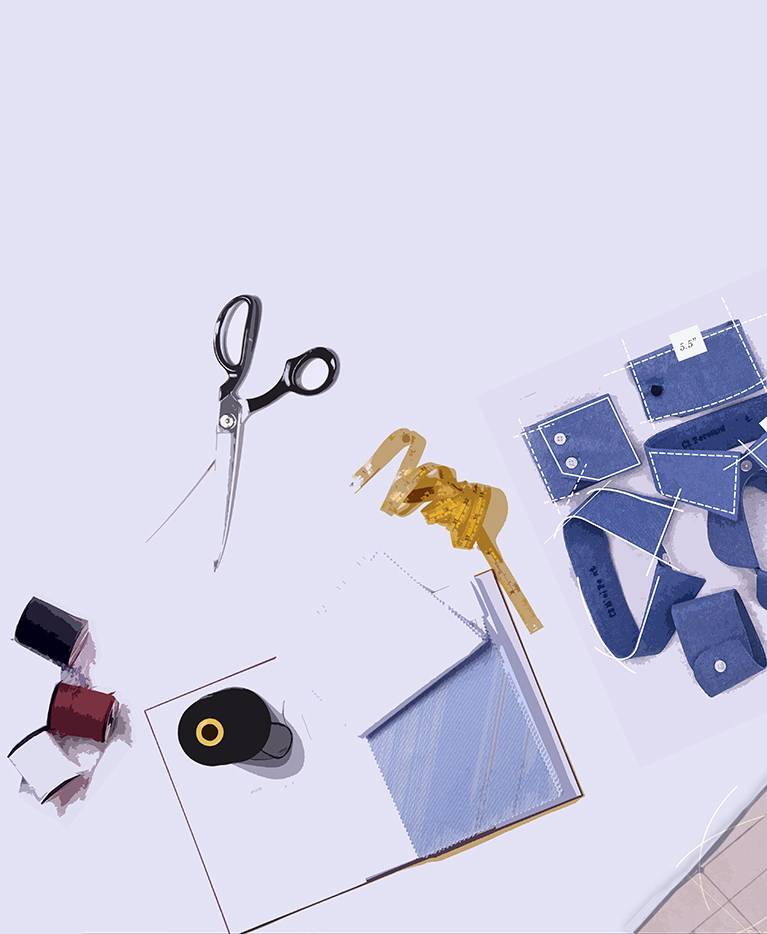 Custom dress shirts. Perfected.
Amazing fabrics. Outstanding design. Perfect fit.
Design your shirt
Why custom dress shirts?
Stop settling for dress shirts that look great on hangers and not on you
Finding a store bought dress shirt that fits flawlessly will require you to compromise on 1 of 3 areas, i.e. fabric, style, or fit. The odds of hitting all 3 are slim to say the least. The goal of Deo Veritas is unique and simple — a perfect fitting dress shirt that you can design yourself.
10 years and 10,000 satisfied customers later, Deo Veritas remains the sartorialist's choice in premium custom shirting
5 Benefits of custom dress shirts by Deo Veritas
Quality materials

Select from over 200 shirt fabrics that are sourced from premium shirting mills.

Personal style

A large curated collection of options including 14 collars, 8 cuffs, and other unique attributes that will distinguish your dress shirt from the masses.

Perfect fit

4 easy to follow methods that take as little as 60 seconds to create.

Fast delivery

Delivery in as little as 7 days, guaranteed within 14 days - the fastest in the industry.

Fit guarantee

If for any reason the 1st shirt in your 1st order does not fit, we'll alter or remake it - regardless of fault.
What others have to say
A terrific user experience, with a huge number of fabrics and customization options available. All of this at a great price — even if you're on a budget. The shirts themselves were also of a very high quality. Of course, the fact that Deo Veritas had absolutely no issues shipping my shirts to my location made the biggest difference in my overall satisfaction.

Ed Ruiz, Mydapperself

If you already own a few custom dress shirts, or even if you've never ordered a custom dress shirt before, then Deo Veritas is worth a try. Even if you only buy one shirt, you're guaranteed to get a perfect fit. And with that first perfectly-fitting shirt, you'll get all the data you need to order a perfect-fitting shirt each time.

Andrew Snavely, Primermagazine
Design your shirt
How to design your 1st custom dress shirt
3 easy to follow steps
1. Select dress shirt fabric

Starting at $75, peruse our collection of 200+ shirt fabrics that covers all price points, materials, and styles.

2. Design your dress shirt

Personalize your collar, cuff, placket and 10 other details to design a custom dress shirt that is uniquely yours.

3. Enter your measurements

Select your preferred measurement method via one of four methods. Deo Veritas takes the time and risk out of the process by providing a fit method for every individual. We provide a perfect fit guarantee with any method selected.
Design your shirt
Dress shirt fabrics
Fit alone is not enough
Great tailored dress shirt cannot exist without great fabric. As such, we scour the globe searching for materials that are timeless, unique and slightly ahead of the fashion curve. This enables us to provide best custom dress shirts online.
Thread count, breaking resistance, warp and weft threads ... we're well versed in all technical terms shirting and are constantly hunting for materials that look and feel amazing. We currently offer over 200 dress shirt fabrics from known shirting mills as well as number of performance blends that use sustainable materials such as Bamboo - all in a variety of weaves (Poplins, Oxfords, Twills, Chambray)
These performance blends carry the same distinguishing features in more well known non-iron fabrics - without the harmful skin allergen issues that are just now coming to light.
Featured pre-designed dress shirts
Short on design skills and / or time? Browse our collection of 60+ pre-designed dress shirts.
Just add your measurements and receive perfect fitting dress shirt in as little as 7 days (guaranteed delivery within 14 days).
The fastest online custom dress shirts in the world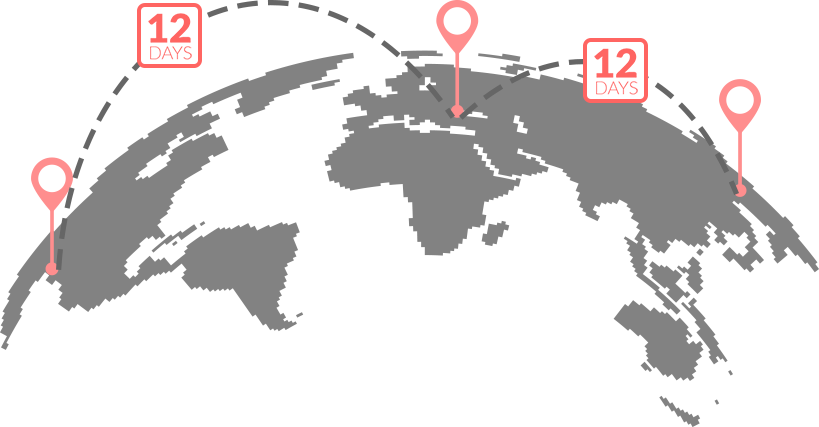 DHL worldwide shipping
Delivered to your door in 7 - 14 days
Free Shipping > $175 ($15 flat fee otherwise)
Order today and receive by Nov 1, 2019
Design your shirt
Returns & Alterations
Our no hassle / no fault policy
If for any reason (regardless of fault) there was a measurement error on the first shirt of your first order, we'll take care of it. No questions asked.
We simply ask that you ship it to our facility and we'll either make the necessary changes for an alteration at no cost or (if the shirt can't be repaired) extend a remake code for your next order (excludes shipping and any applied discounts -- if applicable).
For reasons that fall outside of this, we'll personally work with you via one of our style consultants to achieve the fit and style you originally wanted.
Design your shirt