An Introduction To Men's Dress Shirt Collars
Dress shirt collars — there's a ton of different styles to select from, whether it's ready-wear shirts or if you're building your own custom dress shirt.  Making the right choice can be an easy choice if you're armed with the right info.
Personal tastes aside, there are several variables to consider in order to make the best of your shirt, namely: construction, suitability to your face type and the collar style itself.
The shirt collar determines the overall style for a dress shirt, dictating its appearance and formality. It also serves as an extension of the face so there needs to be a balance between the collar and the wearer.
And finally, the collar determines the type of tie and knot that should be worn. More on that in a feature post on the blog soon.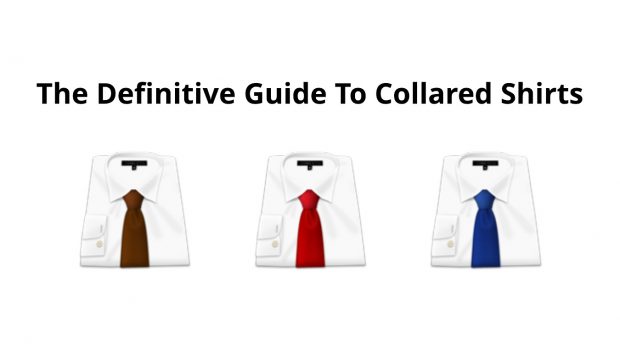 Construction of Collared Shirts.
All dress shirt collars are comprised of two identical pieces of fabric sewn together with an interlining in between, the latter bears a striking influence in the final aesthetic and feel of the shirt collar. The type of interlining and its fixation method are often-overlooked details that can compromise the shirt altogether.
I would risk stating that about 80%-90% of the shirts available on the market feature fused interlinings, meaning they are glued and heat pressed onto the collar. The reasons why it's widely adopted have to do with the ease and speed of application, lower production costs and overall satisfactory result – a fused collar is likely to look its best during the shirt life cycle and is easier to care for, especially when it comes to ironing.
The other option is the luxurious non-fused interlinings, which are stitched instead of glued, resembling what tailors do in bespoke suits.
A non-fused collar provides superb comfort and softness, being easily identified by rubbing the outer and inner layers of the collar against your fingers tips and feeling the flowing interlining.
Albeit a higher quality detail, one must know how to appreciate it since these collars will look less sharp due to the moving interlining: the easiest way to sport them is on more casual shirts, but if you're a real connoisseur who can confidently pair them with a suit, they will add a rakish nonchalant feel to the whole attire.
Also, be aware that non-fused collars are harder to iron and will require some practice to do so properly.
Find the right dress shirt collars to suit your face.
As with so many other garments, suitability to one's body type and shape plays a crucial role when choosing a collar: mind you, these are not innate restrictions to the styles you can choose, but depending on the shape of your face, some will accentuate or complement your best features:
Round, Oval and Square Shaped Faces.
If you have rounder shaped face, you should complement its wider traits with a pointed collar. Longer collars will elongate your face making it visually balanced.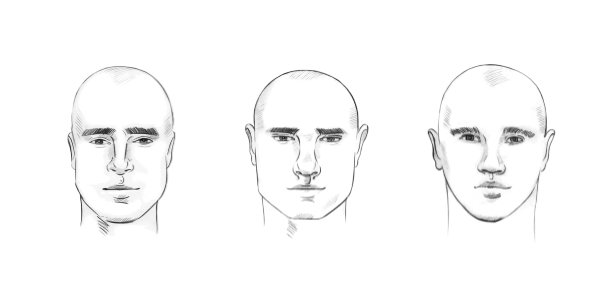 Taking this into consideration, suitable collar styles for wider face types include:
1. Point Collar
2. Tab Collar
3. Button-Down Collar
Diamond, Oblong and Heart Shaped Faces.
If on the other hand your face has elongated features, spread collars will widen your face, making it more visually appealing. Any variety of spread collar is a suitable option and the longer the face the wider the spread.

If you have an elongated face types, your best options include:
1. Spread Collar
2. Cutaway Collar
3. Club Collar
Still on the subject of facial anatomy, do consider the height of the collar itself, as it should match that of your neck. Longer necks are able to withstand higher collar stands such as two-button versions, whereas shorter necks should pair with low collar stands to show a bit more skin. 
A look at the most popular collared shirt styles.
Taking into consideration all the above mentioned information, it's time to review the most popular shirt collar styles in detail, allowing you to make the most conscientious choice possible.
The spread collar:
Featuring a wide gap between collar points, the traditional versions sit in between the point and cutaway collars, providing a contemporary alternative. Due to its design, it is best worn with thicker tie knots such as a full or half Windsor.
Its versatility makes it a go-to choice for contemporary men as it pairs as beautifully with a suit and tie as it does with a sports jacket with the top two buttons undone.

The point collar, also known as the straight-point or forward-point collar.
Undoubtedly the most popular style to this day, the point collar is an essential staple in any man's wardrobe. This classic design makes it appropriate for most occasions and it's one of the most common offerings on the market.
The narrow distance between points makes it perfect to wear with smaller tie knots such as the four-in-hand; ideally it should be worn with a tie at all times since it doesn't look as sharp as the spread when unbuttoned.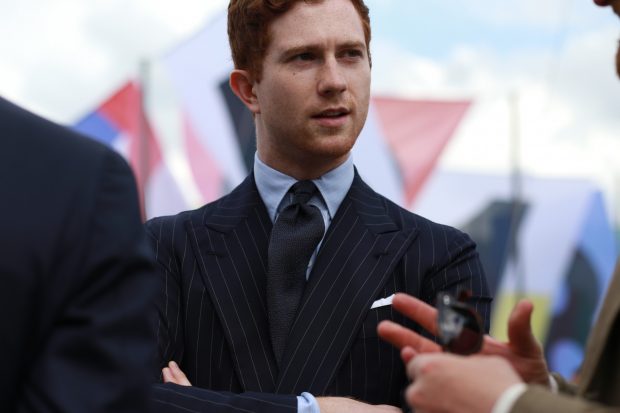 The button-down collar.
A trademark of American style immortalized by preppy Ivy Leaguer's, the button-down collar is a symbol of its generation. As the name suggests, the Button Down displays two buttonholes at the collar points, meant to be fastened by two buttons carefully placed at the shirt front.
The proportion between point length and button positioning varies from brand to brand, leading to a more or less pronounced roll.
Originally meant to be worn with a tie and a sports jacket, making it more casual, new trends have seen stylish individuals ditching the neck-wear and sporting them unbuttoned.
Recent versions have been continuously increasing the point length to make them suit-appropriate, thus replacing in some cases, the time tested hidden version (where the buttoning is invisible with the fabric loops placed under the collar).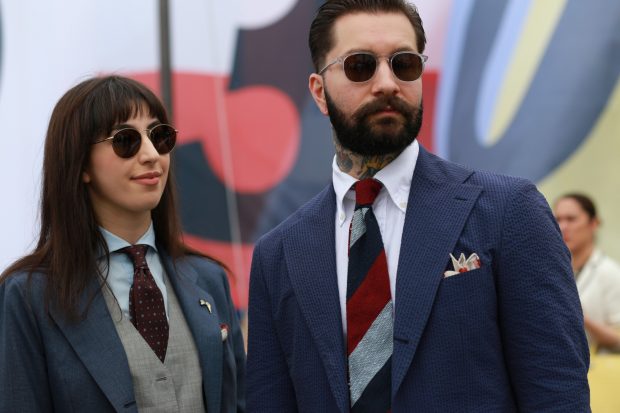 The cutaway collar.
This extreme version of the British spread collar delivers an even wider distance between points, exuding a powerful statement for the power suit look. Due to its large gap, it is best worn with a bulkier knot and a quality tie, which will show part of the blades rolled around the collar band.
Worn sans-tie, the collar points slide underneath the jacket lapels making it look casually polished when done right. Its visual impact suggests you know your share when it comes to style moves.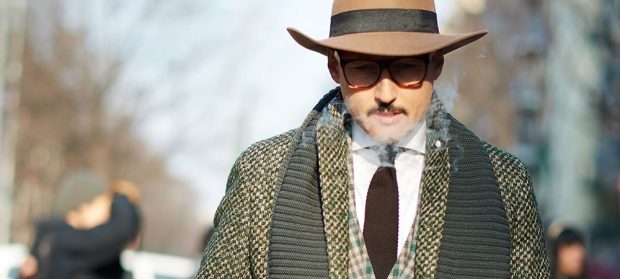 The tab collar.
British in essence, the tab collar's most distinctive feature is a fabric tab with button or snap fastening, that bridges the two points together and elevates the tie knot in a beautiful arch, much like a collar pin.
With its ongoing ups and downs in men's fashion, it is currently experiencing a much-needed comeback due in large part to its star role in shows like Boardwalk Empire or Mad Men. Usually presenting a standard gap and shorter point length, it should be used with a tie at all times.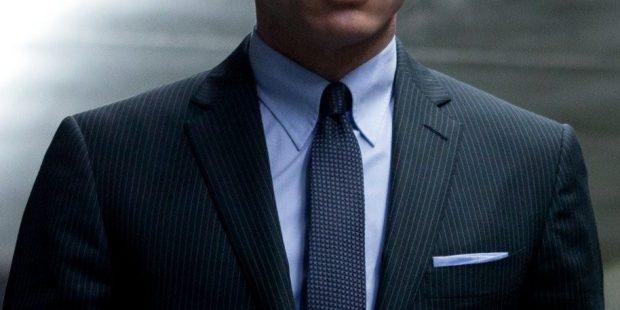 The club collar.
An iconic style developed as a uniform for Eton College, the club collar resulted as an alteration to the traditional point collar.
Its most distinctive trait is the rounded edges which pair beautifully with the much sought collar pins and tie. As such, it should be worn with a tie at all times, being able to adapt to variety of ensembles, from preppy to formal (in this case opt for a contrasting white version).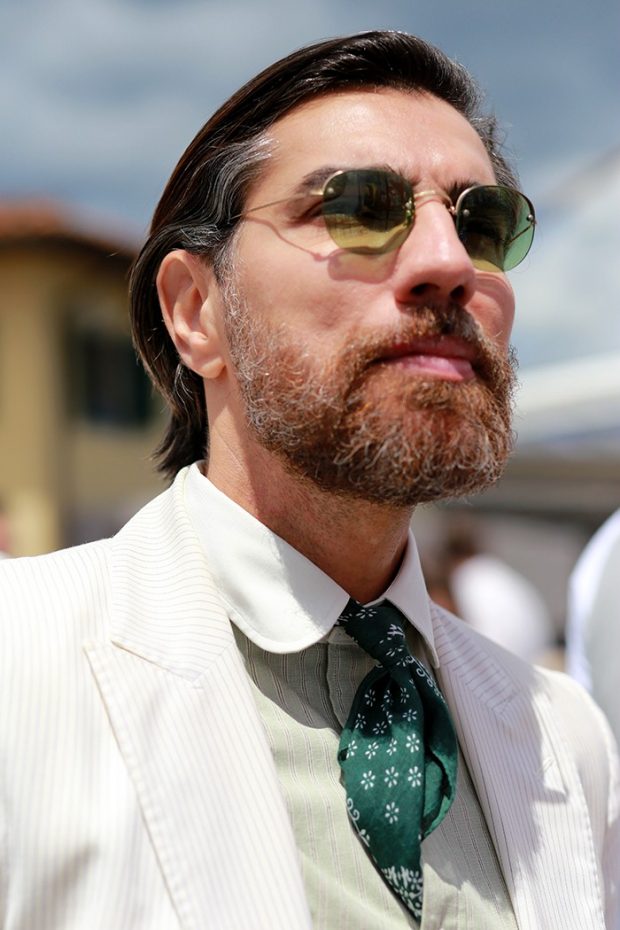 The tuxedo / wing collar.
Also known as the winged collar due to its unique design, this is the primary choice for formal events. Think black or white tie.
Shirts with tuxedo collars usually feature a pleated or bibbed front and contrasting buttons that can be made from a variety of precious materials. Originally, the collar points were starched and folded resembling wings. It is meant to be worn with a bow tie.
The mini-point collar.
A more fashionable approach to traditional collars, reminiscent of those seen on runways, the mini collars are simply smaller versions of their traditional counterparts.
Their contemporary feel portrays a more minimalist approach to men's fashion while presenting a smaller gap between points that looks optimal when matched with a thinner tie and small knot.
Also bear into consideration that due to their proportion, they should be paired with suits or jackets sporting narrow lapels.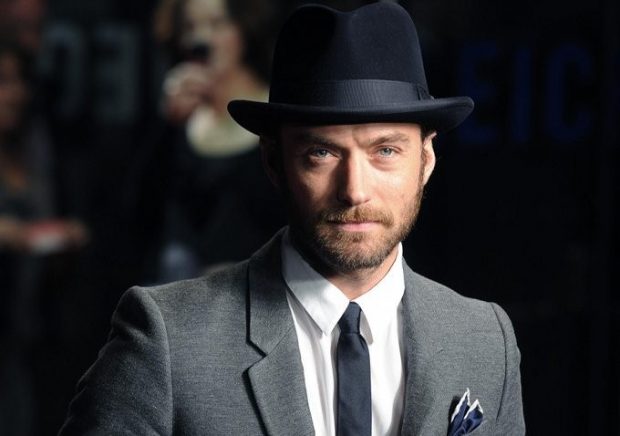 Other considerations.
Finally, there some non-technical details worth considering when choosing the right collar, namely in regards to aesthetics and comfort. For one, making sure you know your accurate collar size is paramount to achieving a flawless looking (and feeling) shirt.
As obvious as it may seem, most men overlook collar size in favor of the overall fit of the shirt, resulting in odd looking and uncomfortable shirts. On a more aesthetic approach, there are two other aspects worth mentioning: the rules of proportions between collars and jackets' lapels and the use of collar stays as a means to ensure a perfect looking collar at all times.
Below are some tips regarding each of the above mentioned variables.
Knowing your collar size.
Most men complain about the discomfort of wearing a tie simply because they don't choose the right size: over-sized dress shirt collars will result in a large gap between the shirt and neck, portraying a sloppy look, whereas undersized collars will pressure your Adam's apple and become unbearable to wear.
To make sure you're choosing / measuring the right collar size, follow the instructions on the videos below:
Measuring for the collar on the body:
Measuring for the collar from an existing dress shirt:
Pairing with suits and jackets.
As a rule of thumb, the wider the collar the wider the lapel and vice-versa: a spread collar per instance looks its best with wide lapels, whereas a mini-point collar should be paired with narrow lapels.
These small details are easily missed by an untrained eye, but when you're among your peers, trust me, they will know.
Collar stays.
As the collar is such a prominent element of the dress shirt, shirtmakers have continuously focused on making it look impeccable at all times. One of the additions they came up with was collar stays: flat, rigid pieces of plastic or metal that are inserted (or sewn) on the underside of the shirt collar, ensuring the points look sharp and crisp.
High quality shirts feature small pockets on the underside, allowing you to remove the stays before washing, whereas low-tier shirts have the stays sewn inside or none at all.
Collar stays vary according to the collar they were design to fit, so make sure you don't lose or mismatch them. Standard stays are made of plastic, but as with many other men's accessories you can find luxury versions made from silver, gold or mother of pearl.
Final thoughts.
Now that we've covered the essential dress shirt collars and provided an insight regarding their background and historical relevance, we hope you give it a second thought about the collar on your next dress shirt acquisition, but also, that you make the most of the ones you currently own.
For now, we invite you to browse through our various dress shirt collars and customize your shirt to your liking!