The Deo Veritas Fall Lookbook Amidst A Brooklyn Renaissance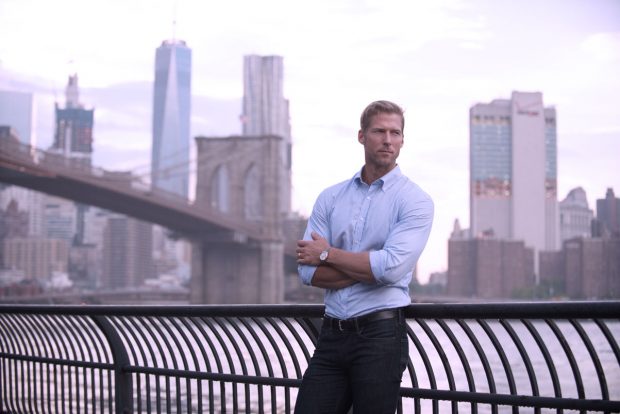 Since it became part of New York City back in 1898, and for a large part of its history, Brooklyn has been seen as somewhat of a step child to the glitz, glamour, and showbiz of nearby Manhattan which sits just a stones throw away, across the East River.
In contrast with the cosmopolitan vibe of the City, Brooklyn has a unique persona that originates from its diverse cultural roots, and working class culture.
Style and fashion in Brooklyn.
Style and fashion have also been benefactors of Brooklyn's cultural renaissance, both on the street and at permanent fixtures. Shopping choices include everything from vintage finds at Greenpoint's legendary flea markets, to the famous Night Bazaar which is set to make its triumphant return this September.
More and more independent fashion designers and home-grown artists are choosing to call Brooklyn home. Not only are they designing their own lines but every effort is being made to craft these artisanal products locally as well.
The vibe here is contagious, and the neighborhoods are authentic and full of life. There is serious inspiration here, and an evolution of style that's very different than any of New York's other boroughs.
Made in Brooklyn:  Our 2016 Fall Lookbook.
A trip to Brooklyn means a walk, or at the very least, a drive across the Brooklyn Bridge. This is a place where both tourists and residents alike come to unwind and take in some incredible views.  For more than 130 years, the Brooklyn Bridge has been the borough's link to downtown.
Truly an architectural marvel that took 14 years to build, the bridge itself is an American landmark.  It's most notable feature — gigantic granite towers that span over 1600 ft.
With this iconic backdrop, we'd like to introduce Deo Veritas' first feature Look Book — shot throughout Brooklyn's West Waterfront District. This collection is a curated selection of fundamental classics and contemporary favorites, in perfect harmony with the place you call home – Brooklyn or otherwise.
As iconic as it's backdrop, this crisp, light blue OCBD University Stripe is an American classic. Perfect as a fall transitional; it's lovingly warm yet still cool enough for taking in that fleeting summer sunshine.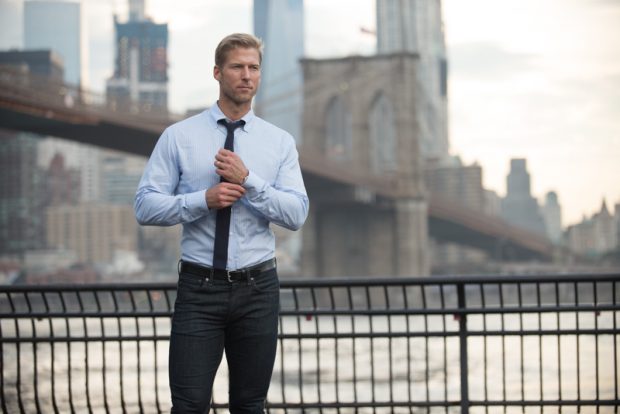 Enjoy serene walks along the cobble stone streets of Williamsburg, and take in some awe-inspiring views dressed in our Navy Gingham. This staple shirt is a favorite from our Bamboo collection, and features a versatile pattern perfect for almost any occasion.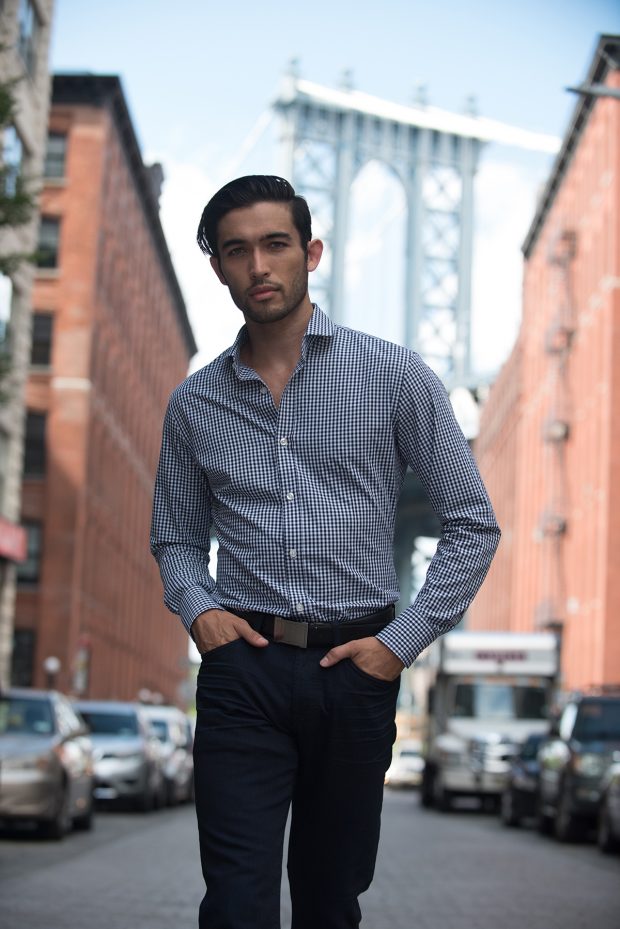 This favorite from Soktas – the Modena – Red Houndstooth Check, has a subtle micro-check pattern that looks subdued from a distance. Up close, the variations in color reveal a rich houndstooth pattern.
Shown here with a full cutaway collar and barrel cuffs.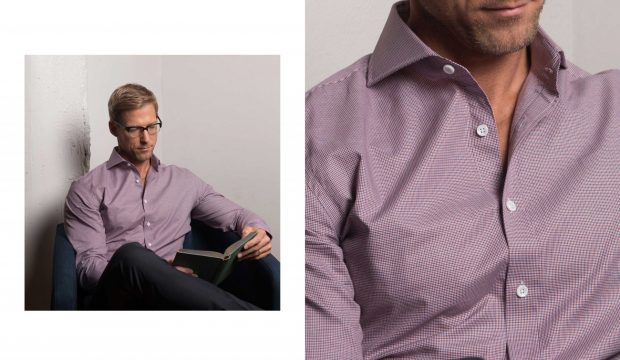 Walk alongside the promenade of the East River wearing our Classic White Poplin. This fabric is a special mix of bamboo and cotton, impeccably soft and silky smooth with a great drape. What makes bamboo special is the enhanced ability to wick moisture away from your body, keeping you cool and dry throughout the day.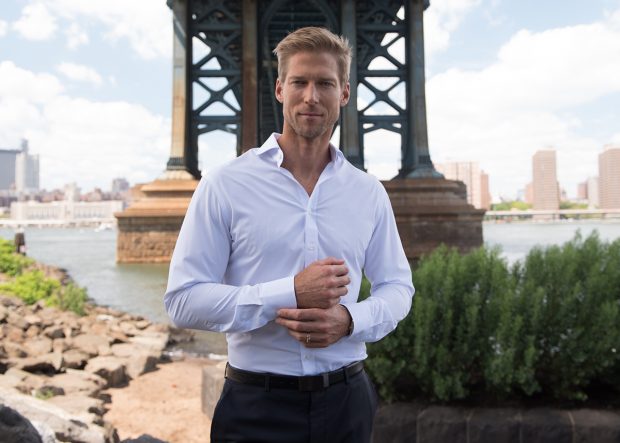 Our pre-designed dress shirt collection – perfectly suited for work and play. 
Owning a condo unit with access to a beautifully appointed terrace is on every NYC house hunter's list.  Spectacular views and even swankier parties are the obvious advantages. We've got the two perfect shirts for the occasion.
Try either the Norwich – Dark Blue Check (left) or the Alex – Lavender Glen Plaid (right), each feature elegant plaid checks that make for a perfect work / play transitional. Soft to the touch and lightweight, they'll match the vibe of any rooftop parties you'll be attending this fall.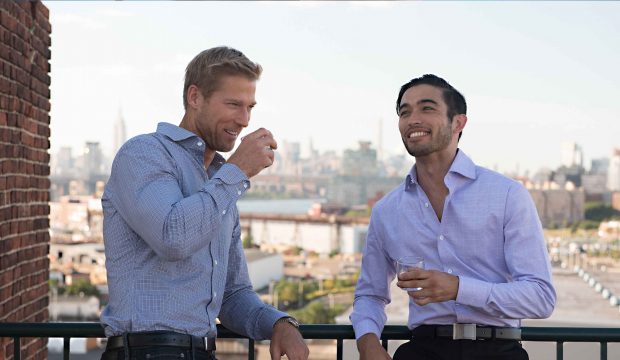 As September gives way to October, warm up in total comfort, wearing our Mendoza Flanella – a super soft navy and blue houndstooth flannel. Shown here featuring a full cutaway collar and James Bond inspired cocktail cuffs.
View the full collection from our 2016 Fall Lookbook here.