Perfecting A Dress Shirt.
A man that doesn't have at least one dress shirt at his disposal, needs to take a hard look at his wardrobe strategy. A dress shirt can be worn in many situations, never failing but rather, helping your appearance. Make an impression with right pieces in your wardrobe, and you'll thank yourself.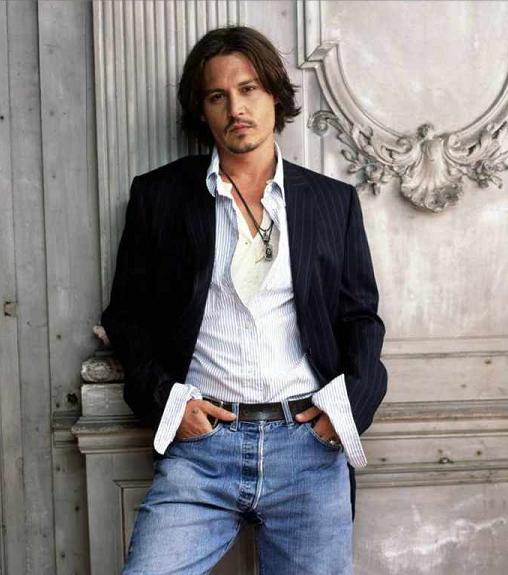 How a dress shirt fits.
The fit is  the most important aspect of your dress shirt. The first step, and probably the most overlooked, is finding a dress shirt that fits you properly. It's crucial to find a dress shirt that's comfortable, fits properly, and flatters your appearance. And since you're spending good money, longevity will definitely depend on getting the right size.
Taking measurements.
When browsing at a department store, many are unsure of their measurements. Have one of the store clerks assist you with sizing. They're trained to help and can advise you on your neck and sleeve measurements. The neck is measured just below the Adam's apple, but add a 1/2 inch allowance for comfort. Your sleeve length is measured from the center back of your neck, over the top of your shoulder and down to your wrist, while the arm hangs at your side.
For the sake of convenience, a neck sizes in 14.5″ is a small, 15″ and 15.5″ is a medium, and 16″ and 16.5″ is considered a large.
Try on the shirt.
Make sure to try on your dress shirt as all designers have different sizing quirks. The neck and the shoulders should be checked first. The seam that connects the shoulder to the sleeve should come close or barely over to the end of your shoulder, allowing it to drape well. The shirt shouldn't stretch across the chest. Also, the sleeves should end slightly past the break of the wrist so it can be seen beneath a suit coat.
Finding a slim fitted shirt is much easier these days, and has the added advantage of staying tucked in, and giving a slimmer appearance. Avoid the billowy look altogether, as this gives a sloppy appearance, losing any dignity the dress shirt can easily provide.
Tailoring.
One thing to keep in mind, is if the collar and shoulder is fine but the sleeves are long, you can still get it tailored. Tapering is an easy modification, especially when the shirt puffs out.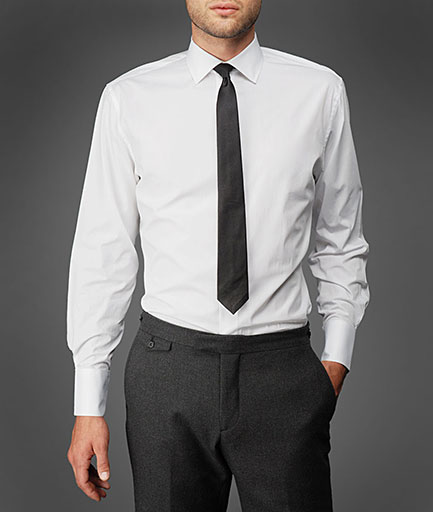 Try custom dress shirts.
Try out our online custom dress shirt process. You can use the general measurements suggested above or input exact measurements from a well fitted dress shirt you already own. Your best bet is to start from scratch with a measuring tape.
Whether you choose online or at the store, make sure you find a fit that makes you look your best. If you don't wear a dress shirt to work, it will still come in handy for various engagements. Make a good impression with the right fit.
Check out our offering and learn more about custom dress shirts.