10 Best Travel Accessories And Gadgets of 2017
Any­one who reg­u­lar­ly trav­els for busi­ness will be aware of the impor­tance of pack­ing and attend­ing to the tini­est details. Whether a trav­el size dopp kit or an all-in-one trav­el adapter, each acces­so­ry can be a god­send on short, stress­ful busi­ness trips.
If you want to enhance your trav­el expe­ri­ence and make your trips as smooth as pos­si­ble, here are 10 of the best trav­el acces­sories and gad­gets.
Busi­ness­men and all pro­fes­sion­al trav­el­ers should con­sid­er pack­ing these in their suit­cas­es.
1. Travelon Self Seal Wet

&

Dry Bags
You can't con­trol the weath­er, so take stor­age options that can keep your essen­tials dry and sep­a­rate from your gym sweats and every­thing else. Trav­elon self-seal­ing dry and wet bags are a must for any busi­ness trav­el­er (and also make hit­ting the pool for a morn­ing swim much more con­ve­nient).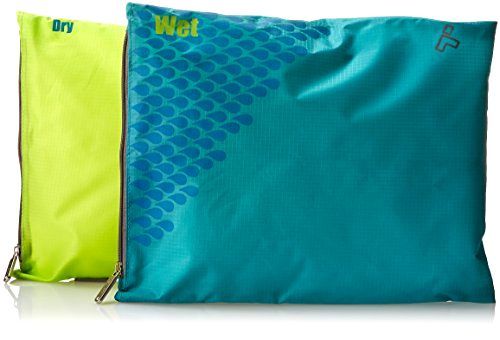 2. Flight 001 Go Clean Shoe Bags
When you have impor­tant meet­ings or pre­sen­ta­tions sched­uled, keep­ing your shoes clean and shin­ing is a must. No busi­ness­man who trav­els wants to make a bad impres­sion with scuffed or fad­ed shoes. And fresh pol­ish can eas­i­ly smudge shirts and ties — so go for Flight 001 shoe bags to keep every­thing sep­a­rate.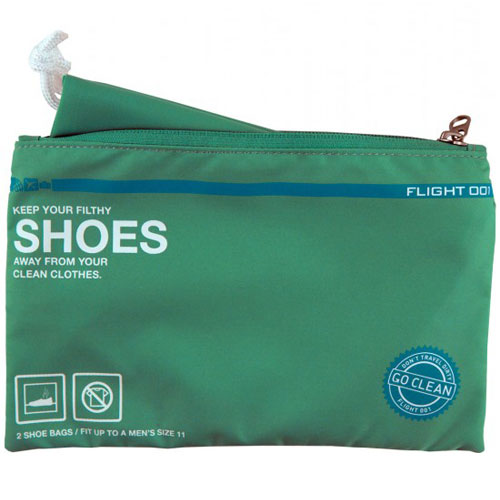 3. Restoration Hardware Roll Up

USB

Chargers
Do you trav­el with iPods, per­son­al phones, work phones, tablets and lap­tops? If so, take the stress out of tak­ing your dig­i­tal life on the road. A sim­ple and styl­ish roll up USB charg­ing kit can cov­er all of your devices with ease.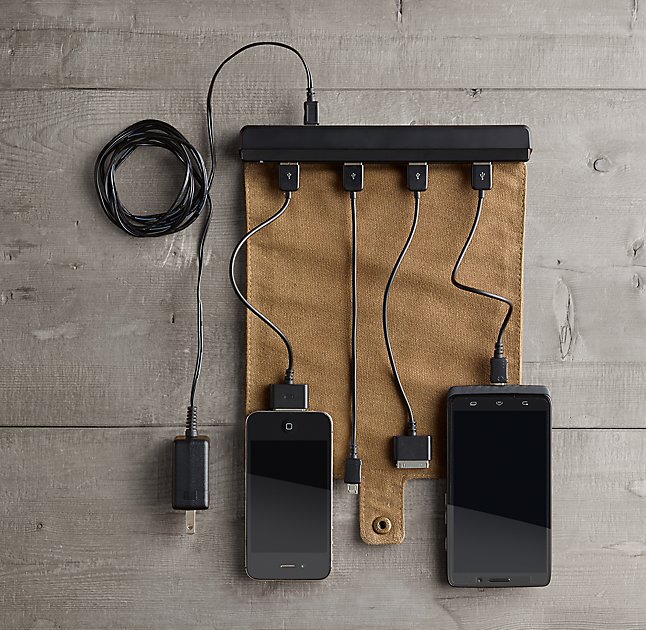 4. Grid-It Accessory Organizer Kits
Stor­ing all of your acces­sories in a way that pro­tects them from dam­age and ensures they are acces­si­ble at all times can be a real chal­lenge. Grid-It stor­age kits are here to help, slip­ping into your lug­gage eas­i­ly and keep­ing things superbly orga­nized. With its elas­ti­cized straps, you can store any­thing from lux­u­ry watch­es to beard trim­mers.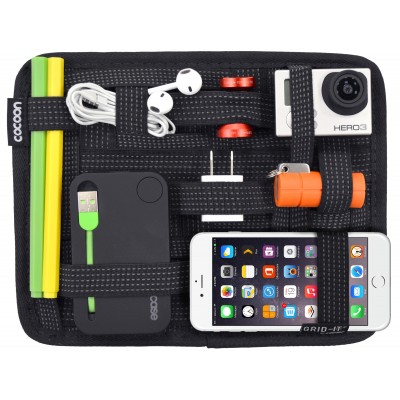 5. Mophie Juice Packs for iPhones
Run­ning out of charge can be a night­mare for busi­ness­men who trav­el. Avoid being strand­ed at your des­ti­na­tion with­out enough charge to call a cab, or look up Google Maps. Instead, pick up the com­pact Mophie Juice Pack which can pro­vide a burst of extra charge, when­ev­er you need it.
6. Belkin Surgeplus Swivel

USB

Chargers
Some­times, USB charg­ing isn't a viable option and your real­ly need to restore your smart­phone or tablet to peak charge quick­ly. In that case, surge pro­tect­ed swiv­el charg­ers can be a life saver. Charg­ers like the Belkin Surge­Plus pro­vide a con­ve­nient mix of con­ven­tion­al and USB out­lets, and even fits in tight spaces.
7. ProintXP Portable Luggage Scales
These days, for­get­ting to check your lug­gage weight can be a cost­ly error, result­ing in high­ly stress­ful sit­u­a­tions at the air­port. Avoid cost­ly fees by ver­i­fy­ing your weights at home, with the Proin­tXP portable lug­gage scales. The scale is small, easy to use and stores away eas­i­ly in your car­ry-on or suit­case. Use it every time you trav­el to make sure you stay with­in air­line bag­gage lim­its.
8. Steamfast Mini Steam Irons
Some hotels just don't pro­vide an iron or have some­thing you'd pre­fer not to use. Wish there was some­thing small you could take along and had a steam func­tion? We've found the ide­al acces­so­ry, the world's small­est steam iron. Avoid dam­ag­ing your shirts the morn­ing before an impor­tant meet­ing with the tiny Steam­fast Mini Steam Iron. It's hard­ly big­ger than a com­put­er mouse!
9. Anker High Capacity Travel Batteries
If you are a heavy data con­sumer or just love to use your iPhone for gam­ing, you'll appre­ci­ate the Anker Pow­er­Core 20100. This incred­i­bly effi­cient bat­tery bank can charge an iPhone six times with­out run­ning dry, and is the ulti­mate pow­er source for seri­ous busi­ness trav­el­ers.
10. Roku Streaming Sticks
After a hard day of meet­ings, tak­ing the time to relax is essen­tial but not all hotels are cre­at­ed equal. Some­thing as sim­ple as hav­ing a decent selec­tion of TV shows, sports and movies can help you take a load off. Why take the risk of not hav­ing your fix? Instead, car­ry a Roku Stream­ing Stick that can plug into any HDTV and pro­vides access to Net­Flix, Hulu and Google Play.