Style for great Autumn men's outfits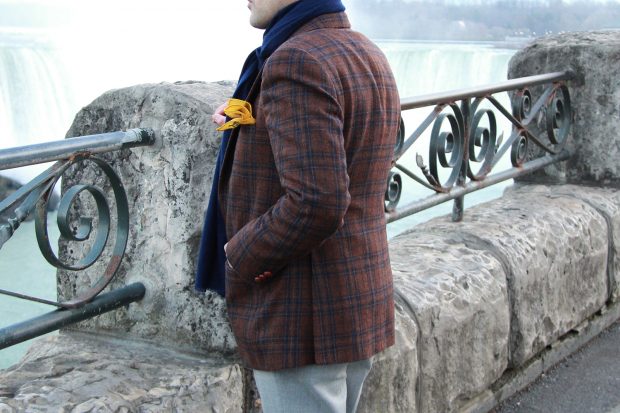 Fall menswear is a great chance for us iGents to show a lit­tle flair with respect to our wardrobes. Every year, a gor­geous riot of vin­tage mate­ri­als, tweeds, oxfords and flan­nel are at our dis­pos­al. Gen­er­ous­ly cut to accom­mo­date lay­ers and win­ter weight, yet tai­lored to per­fec­tion to make a great first impres­sion. This (and every) sea­son, invest in the clas­sics that nev­er go out of fash­ion.
As with any wardrobe, dress­ing casu­al and com­fort­able is at the fore­front. But with care­ful atten­tion to detail, you can update your season's look mak­ing it seem effort­less­ly put togeth­er.
Fash­ion evolves with every sea­son, and this sea­son is no dif­fer­ent. Stand out with items like wool trench coats and bomber jack­ets from Mr. Porter, which con­vey a rugged sharp­ness about them.
Wear layers to keep you warm in the fall.
The art of lay­er­ing your out­fit is very impor­tant in the fall. It pro­vides a mech­a­nism to stay warm, yet allows you to enhance your appear­ance.
Not to men­tion, show off your per­son­al­i­ty to some extent. In my case, I like to accen­tu­ate a leather jack­et with a casu­al flan­nel shirt tucked in. This full-grain bomber from Michael Kors pairs per­fect­ly with Deo Ver­i­tas' Men­doza melange flan­nel.
How we dress says a lot about us, so it pays to invest the time and effort to look the part.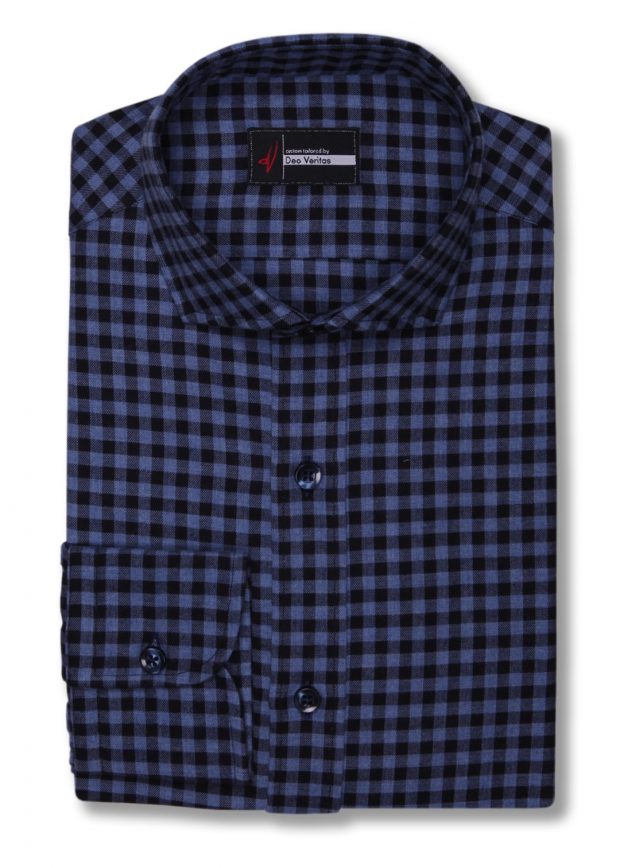 Oth­er items to con­sid­er when lay­er­ing include out­er­wear such as shawl-col­lar sweaters or cardi­gans. One of our favorites (as shown) is this clas­sic shawl cardi­gan from Brooks Broth­ers, made from pure lamb­swool and in a beau­ti­ful­ly rich indi­go col­or.
Each car­ries a time­less rugged look that is sure to sweep any woman off of her feet. To impress, opt for sim­ple, clas­sic, and well tai­lored pieces that flat­ter your fea­tures.
Going for deca­dence is gen­er­al­ly frowned upon, unless she's into that sort of thing.
These tai­lored, fall menswear pieces are also essen­tial for any busi­ness­man. With use of stark con­tours and well defined lines, they give a nat­ur­al edge. Con­trol in the board­room starts with a great first impres­sion and beau­ti­ful­ly tai­lored lux­u­ry items can only help with that sense of dom­i­nance.
Opt for lux­u­ry pieces that fit well togeth­er and can be inter­changed to give you a broad­er range of wardrobe with­out break­ing the bank.
Com­plet­ing the out­fit also requires ele­gant use of the right acces­sories. Wear a nice pair of leather gloves from Dents along­side some boots from Officine Cre­ative, for added inter­est, or a cash­mere scarf in an autum­nal hue. The pos­si­bil­i­ties are end­less, and I like hav­ing the abil­i­ty to mix and match these pieces with ease.
How to pick colors and fabrics suitable for Autumn.
The basis of an out­fit does not have to be all about drab autum­nal col­ors. To make a bold impres­sion, I some­times accen­tu­ate with roy­al blue to make a mut­ed out­fit pop.
Roy­al blue is a col­or that fits both ele­gant nights out with a spe­cial some­one and also tran­si­tions well to the board­room as a pow­er col­or.
Pair­ing roy­al blue with somber tones will liv­en up drab browns and dark grays, mak­ing a bright impres­sion on whomev­er you choose. When in doubt, char­coal gray and roy­al blue are pow­er col­ors I use every sea­son.
Menswear essentials to consider in the fall.
Casu­al oxford shirts should be about hav­ing light­heart­ed fun, and striped prints in clas­sic col­ors are a wardrobe must. The Mil­ward blue/white uni­ver­si­ty oxford shown below is a great option to con­sid­er from Deo Ver­i­tas.
Wear yours with a stur­dy dou­ble breast­ed blaz­er and appro­pri­ate tie to com­mand atten­tion. Keep to one sim­ple rule though. A mono­chrome tie works best if you are going for a print­ed shirt and vice ver­sa, so as to avoid clash­es between the two.
Dark flan­nel shirts work well in a casu­al envi­ron­ment when you just need to roll your sleeves up and get to work. A per­fect exam­ple is the Men­doza flan­nel hound­stooth from Deo Ver­i­tas' fall 2016 look­book, shown below.
Pro­fes­sion­al attire can be jazzed up with the sim­ple addi­tion of a silk print­ed tie if you are wear­ing a plain col­ored oxford shirt.
If you're like me, sim­plic­i­ty con­veys its own ele­gance. I like a plain silk tie sans dec­o­ra­tions or a warm fab­ric (wool-knit) with a sub­tle print in order to make the best impres­sion.
Trousers work best in dark, heavy tweeds or woolen grays, which pro­vide much need­ed warmth and a clas­sic flair. Try one of the many cuts per­fect­ed by Inco­tex, and you'll for­ev­er be loy­al.
For ready-to-wear, find one cut to your pro­por­tions or opt for tai­lored pieces. In either case, avoid clingy trouser cuts that appear tight, or are loose­ly fit­ted with no shape.
Keep all your fall/winter menswear outfits simple.
Well tai­lored menswear pieces nev­er go out of fash­ion and can be worn sea­son after sea­son if they are prop­er­ly cared for. Cheap­er sub­sti­tu­tions will inevitably wear out before season's end, and there is no replace­ment for high qual­i­ty.
Always opt for time­less, clas­sic pieces that can be mixed and matched for dif­fer­ent looks. A con­fi­dent man has pres­ence, and dress­ing well only serves to enhance that. This Fall, I hope you are inspired to look your best.