Style for great Autumn men's outfits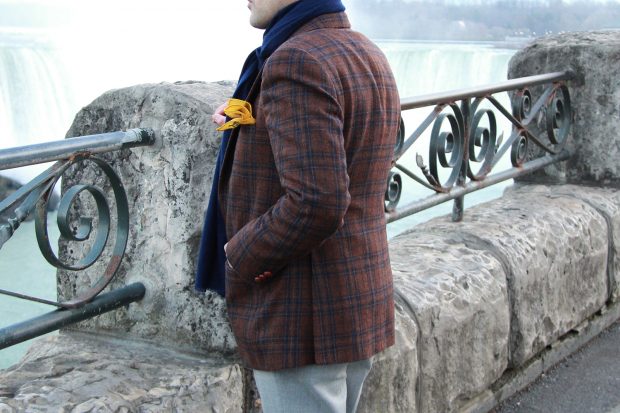 Fall menswear is a great chance for us iGents to show a little flair with respect to our wardrobes. Every year, a gorgeous riot of vintage materials, tweeds, oxfords and flannel are at our disposal. Generously cut to accommodate layers and winter weight, yet tailored to perfection to make a great first impression. This (and every) season, invest in the classics that never go out of fashion.
As with any wardrobe, dressing casual and comfortable is at the forefront. But with careful attention to detail, you can update your season's look making it seem effortlessly put together.
Fashion evolves with every season, and this season is no different. Stand out with items like wool trench coats and bomber jackets from Mr. Porter, which convey a rugged sharpness about them.
Wear layers to keep you warm in the fall.
The art of layering your outfit is very important in the fall. It provides a mechanism to stay warm, yet allows you to enhance your appearance.
Not to mention, show off your personality to some extent. In my case, I like to accentuate a leather jacket with a casual flannel shirt tucked in. This full-grain bomber from Michael Kors pairs perfectly with Deo Veritas' Mendoza melange flannel.
How we dress says a lot about us, so it pays to invest the time and effort to look the part.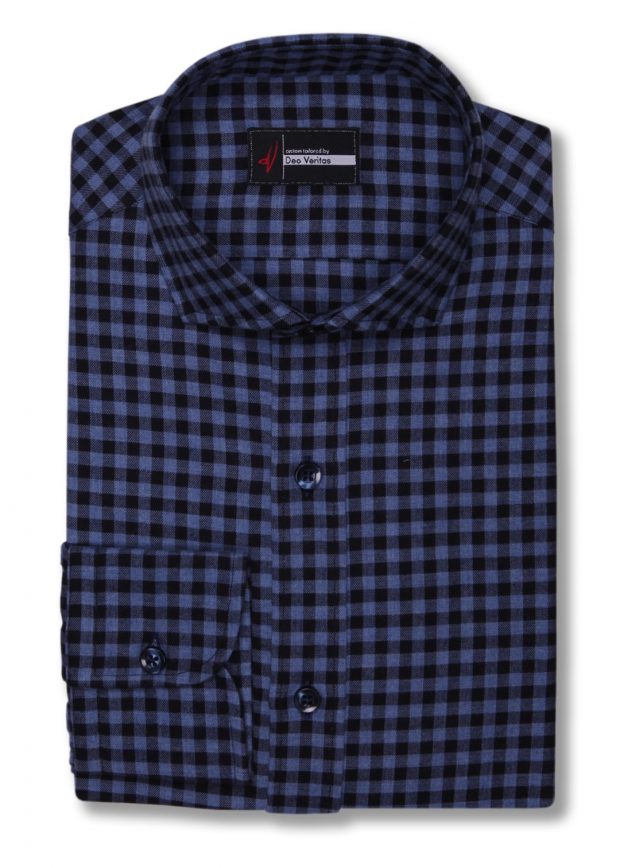 Other items to consider when layering include outerwear such as shawl-collar sweaters or cardigans. One of our favorites (as shown) is this classic shawl cardigan from Brooks Brothers, made from pure lambswool and in a beautifully rich indigo color.
Each carries a timeless rugged look that is sure to sweep any woman off of her feet. To impress, opt for simple, classic, and well tailored pieces that flatter your features.
Going for decadence is generally frowned upon, unless she's into that sort of thing.
These tailored, fall menswear pieces are also essential for any businessman. With use of stark contours and well defined lines, they give a natural edge. Control in the boardroom starts with a great first impression and beautifully tailored luxury items can only help with that sense of dominance.
Opt for luxury pieces that fit well together and can be interchanged to give you a broader range of wardrobe without breaking the bank.
Completing the outfit also requires elegant use of the right accessories. Wear a nice pair of leather gloves from Dents alongside some boots from Officine Creative, for added interest, or a cashmere scarf in an autumnal hue. The possibilities are endless, and I like having the ability to mix and match these pieces with ease.
How to pick colors and fabrics suitable for Autumn.
The basis of an outfit does not have to be all about drab autumnal colors. To make a bold impression, I sometimes accentuate with royal blue to make a muted outfit pop.
Royal blue is a color that fits both elegant nights out with a special someone and also transitions well to the boardroom as a power color.
Pairing royal blue with somber tones will liven up drab browns and dark grays, making a bright impression on whomever you choose. When in doubt, charcoal gray and royal blue are power colors I use every season.
Menswear essentials to consider in the fall.
Casual oxford shirts should be about having lighthearted fun, and striped prints in classic colors are a wardrobe must. The Milward blue/white university oxford shown below is a great option to consider from Deo Veritas.
Wear yours with a sturdy double breasted blazer and appropriate tie to command attention. Keep to one simple rule though. A monochrome tie works best if you are going for a printed shirt and vice versa, so as to avoid clashes between the two.
Dark flannel shirts work well in a casual environment when you just need to roll your sleeves up and get to work. A perfect example is the Mendoza flannel houndstooth from Deo Veritas' fall 2016 lookbook, shown below.
Professional attire can be jazzed up with the simple addition of a silk printed tie if you are wearing a plain colored oxford shirt.
If you're like me, simplicity conveys its own elegance. I like a plain silk tie sans decorations or a warm fabric (wool-knit) with a subtle print in order to make the best impression.
Trousers work best in dark, heavy tweeds or woolen grays, which provide much needed warmth and a classic flair. Try one of the many cuts perfected by Incotex, and you'll forever be loyal.
For ready-to-wear, find one cut to your proportions or opt for tailored pieces. In either case, avoid clingy trouser cuts that appear tight, or are loosely fitted with no shape.
Keep all your fall/winter menswear outfits simple.
Well tailored menswear pieces never go out of fashion and can be worn season after season if they are properly cared for. Cheaper substitutions will inevitably wear out before season's end, and there is no replacement for high quality.
Always opt for timeless, classic pieces that can be mixed and matched for different looks. A confident man has presence, and dressing well only serves to enhance that. This Fall, I hope you are inspired to look your best.