The Best Online Sources For Menswear
We're in the service of customized dress shirts. We provide the canvas and you create the masterpiece. The inspiration is up to you.
And inspiration can be found everywhere.
Online, there's always helpful information for us clueless cave men. We browse all the sites and blogs, keeping a pulse on what's going on in the world of men's style.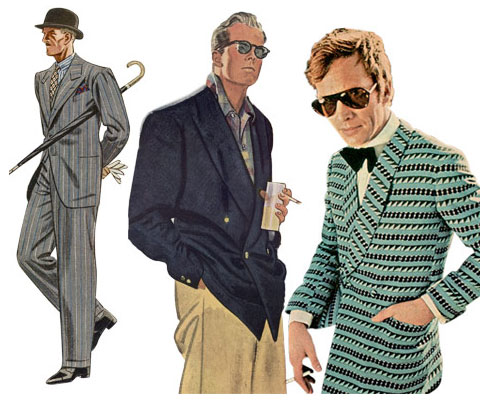 We'd like to say thanks to the talented creators for helping us look good. It's not easy to know where the best deal is, the best look or best trend to ignore or follow, without their help.
A roundup of the menswear site we like.
Valet Mag offers up everything for the modern man. Great tips on style and living, plus they have a nice question/answer section.
The GQ Eye is the men's magazine blog, posting frequently on men's topics and trends. A daily snapshot from the experts.
Get Kempt also posts frequently but their topics are less mainstream and they have fun doing it.
Magnificent Bastard keeps it simple. You ask a question on style and they answer it, with fearless wit and sharp satire.
Sartorially Inclined's a blog with leanings towards prep. We're not sure how he posts so frequently with such good content. Also, shoot him a question and he won't blow you off.
Put This On is a two man operation recommending a modern look with old school fundamentals. Also, they have great insight on good deals.
One Man's Style is for those that want something with a visual impression. Four photos per post, each represent his sense of style, wants and desires.
Feel free to let us know the sites you follow.
Return to our homepage to learn more about custom dress shirts.