The All Important Dress Shirt For Weddings
Something Old, Something New, Something Borrowed, Something Deo? Yes it's that time of year, wedding season is full of "I do's" and based on my ball park estimate, you're likely to attend at least four weddings between now and Labor Day. Whether attending your old college roommate's wedding, or a groomsman for your best friend's big day, or even your own wedding? Whatever the situation, wedding style has gone from wearing your average white button down and black tuxedo, to a real statement moment for many.
For example, lets start with the groom, the man of the hour. Who says you're just an accessory to the bride? Okay, maybe you are. But the most important woman of the hour, will be gazing at you lovingly and the last thing you want to do is show up wearing a standard run of the mill, non fitted shirt.
It's time to step it up a notch for your big day and go custom. After considering the location of your wedding, weather, and color scheme (check with the bride on this) you can narrow down your options easily on our website. Every detail can be customized to match your style. With all that being said, check out some basic rules that we try to follow ourselves.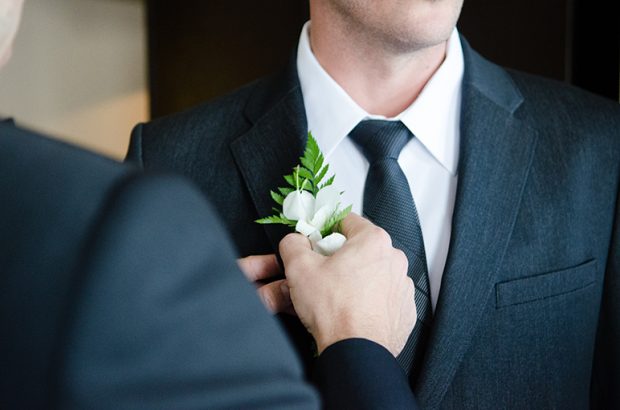 Dress Shirt Fundamentals for Weddings.
Assuming this is a formal occasion and you're part of the inner circle, you're going to want to go with a White or slightly off White fabric. Tradition favors conservatism in these type of events but it doesn't mean you can't still spice things up. Read on for a couple options we highly recommend.
If you're going bow tie, we have a traditional collar and a wing collar to pick from. If we had to pick, we'd say go with our traditional forward point or our club collar if you want to add a bit of style. Stay away from the shorter (mini) point collars. These collars are a bit too contemporary for formal affairs such as this. You can also opt for an English Spread or a Full Cutaway if you intend to pair your shirt with a Full Windsor tie knot.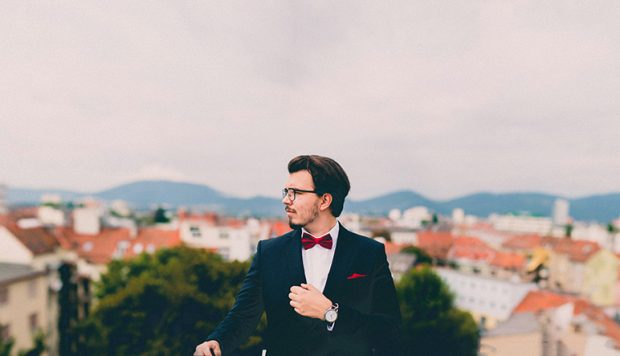 Explore the details in your wedding dress shirt.
In terms of cuffs, go with French Cuffs (square or angle cut is fine). And we recommend avoiding pockets, unless you need them for functionality. If you need immediate access to eyeglasses, pencils, or your wedding ring – stow them away in your jacket.
In terms of a placket (definition – the layers of fabric that hold the buttons and buttonholes in a shirt), you have two real options that will win you major style points:
French Placket with Studs – Similar to the French (definition – button front shirt without a separate pieced placket) in construction with studs in place of buttons.  Remember, that you'll need to buy the studs separately.  Tiebar is a great accessory site that sells tons of different styles.  Like the wing tip, we don't advertise this style but we can build it.  Simply specify 'French Placket with Studs'  under 'Other' during the Measurement process.
Covered Placket – Our favorite for weddings… a very formal style placket with an extra piece that covers up the buttons on the front of the shirt.
Fabrics we recommend:
A true classic. This white pinpoint is softer and lighter than an oxford but able to fulfill the same duties. It's rugged enough to wear on a hike yet equally suited for the boardroom.  This type of pinpoint is  born for wear and tear but soft and sleek enough for formal affairs. Beyond the wedding, this shirt will get heavy rotation from day one and never complain — nor will you.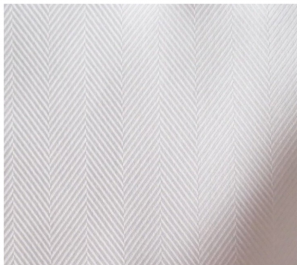 Prince Rose White Large by Tessitura Monti – $140
The grail dress shirt.
We sometimes get the question, "What's a great formal yet understated wedding dress shirt?" This folks is it. As noted previously, it comes from Monti's exclusive Prince Rose line (as high as it gets). The herringbone pattern gives it a bit of boldness while still remaining grounded. It's texture and feel is butter rich. It's not an every day wear and that's okay. Keep this one in the bullpen as your go to for any event that requires you to look 3 times better than normal.
If this is more a destination or casual themed wedding, then by all means try some of other 200+ fabrics. We still recommend lighter colored, lighter weight solid broadcloths and poplins. In the end, you'll have a shirt to commemorate your big day and most importantly — no disappointing looks from the future-in-laws or your bride.
A wedding dress shirt for the Groomsmen:
The rules above are applicable to all but we want to give a special shout out to the Groomsmn – starting first with the Best Man. He is the one entrusted to make sure the groom actually shows up on time with a wedding ring, keeps his cool and can make it through the ceremony without falling over.
With that being said, your outfit should compliment the groom's without stealing his thunder. If he's wearing a two-piece tux, you should NOT be wearing a three-piece tux. If you're thinking that maybe this isn't that important, consider this. The incredibly expensive pics from that professional photographer will end up getting seen by EVERYONE until who knows when. Facebook, Twitter, Instagram, Pinterest, albums on coffee tables, blown up images above fireplaces. They will be forever seen by multiple parties.  Don't be 'that guy'.  It's his day, not yours. 
See if he's amenable to having all the groomsman wear the exact same shirt, or allow for a little bit of personal touch  with color and customization. Custom shirts also make for great groomsman gifts.  Some fun options are our monograms, which they customize on our platform. It's as simple as gifting a Deo eGift Card with an amount he's comfortable with and voila, the groomsmen gifts are done.
Economical options for the Groomsmen: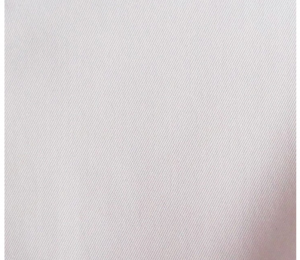 Now, if you're one of the lucky few who gets to just show up, drink to your hearts content and dance with the crazy aunt, consider yourself lucky. It's your time to shine and take some risks. You're not beholden to the groom's formal style or the groomsman uniform, so pick something that will set you apart from the rest. We'd recommend one of our multi colored grids or ginghams.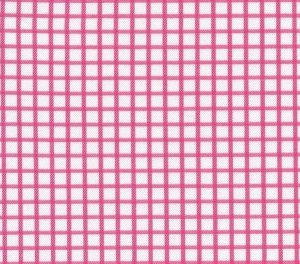 Magenta Windowpane Twill – $158
No matter what the situation, we're here to make sure you don't find yourself in one of those chain stores among the high school prom goers. Now that would be one divorce I wouldn't mind.