Super Slim Fit Dress Shirts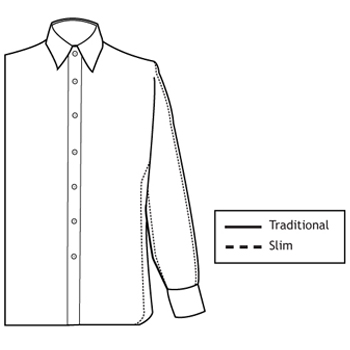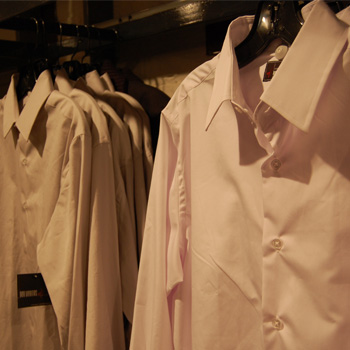 Most off-the-rack shirt makers offer a default slim fit option for many of their shirts but these often never match a customer's needs. For a number of reasons, these shirts rarely fit true athletic and / or slim fit measurement profiles.
Off-the-rack shirts typically only have two size guidelines - collar circumference and sleeve length. The neck is measured around the neck just below the Adam's apple. Sleeve length is measured from the center back of your neck, over the top of your shoulder and down to your wrist, arm hanging at your side. To satisfy slim fit customers, shirt makers will simply deduct a small, uniform amount of fabric from the torso and sleeve. In most cases, this does not produce the desired result.
To ensure the best fit for men with athletic / super slim dimensions, going custom is an option more likely to achieve the desired outcome. A good tailor will size you properly and offer you recommendations for each respective attribute (sleeve, upper chest, waist, hip, etc...). With an accurate measurement profile, customers are able to modify cut preferences per their specific body dimension, e.g. super slim torso, large biceps, sloped shoulders, etc... A well stitched dress shirt will also actually improve as it ages. The space between the stitches creates elasticity, molding the shirt to your torso's shape over time. Going custom is not without its drawbacks. You can expect to pay anywhere from $150 - 400 for a true bespoke tailored shirt from a traditional store front tailor shop.
However if you choose an online custom shirt maker (such as Deo Veritas), you can expect the same quality at a fraction of the cost. To learn more, visit the measurement section of our website. In it we break down the main measurements that you'll need to ensure you receive a perfect fitting slim fit custom dress shirt. We also provide you with a printable tape measure that you can use should you not already have one.
Click to learn more about Deo Veritas.
Scroll down to learn about our FREE SHIPPING offer for first time customers...