Boxing Legend and Style Icon Muhammad Ali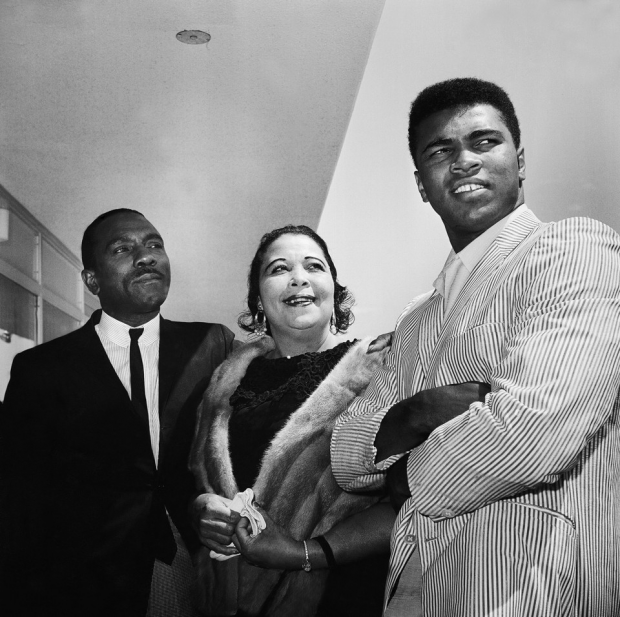 2016 has been, thus far, one of the most talent depriving years in recent history. Since January, the world has come to halt with news of the untimely demise of some of the most iconic and legendary artists of our time.
Bowie, Prince, Alan Rickman, Harper Lee and more recently Muhammad Ali, are but a few personalities whose outstanding talent has been taken from us prematurely.
While each and every one of the aforementioned are worthy of an outspoken homage, our focus at this time turns to Ali, a legend in and outside of the ring.
The boxing legend in his early years.
Born Cassius Marcellus Clay Jr., Muhammad Ali will always be remembered as one of the most celebrated and iconic sports figures in history. Due in part not only to his athletic skills, but also his activism and set-in-stone opinion of the military and war.
His righteous posture and voice were renowned, especially in an industry where most athletes allow their spokesmen and managers to take the spotlight.
Muhammad Ali's sense of style and becoming an icon.
Setting the difference in most aspects of his life, style wasn't an exception for Ali. In fact, his distinct interpretation was heavily supported by the array of bespoke shirts that populated his wardrobe.
His taste in fashion echoed the trends of the decade he was in. Since everything he wore was well-tailored, his looks always eschewed classic elegance.
Here we see him wearing a suit donning skinny lapels, along with a skinny tie, both of which dominated men's fashion in the 1960's.
His first experience into the world of bespoke came by way of Gordon Parks, the noted American photographer for Life magazine. Through their many interactions for some of the magazine's stories, he took notice of Gordon's bespoke suit.
Gordon had commissioned his from a legend on Savile Row, Harry Helman, who had even made suits for Prince Philip. Ali immediately decided to make six, each in different colors.
He simply told Parks "I'm a gentleman now, I have to look like one."
During the 1960's, short-collars and mini-points dominated the landscape, as evidenced by the photos of Ali. While in the 70's, a more powerful look surfaced with wider lapels and forward-point collars, all in balanced proportions giving a look of dominance.
Ali put in a great deal of effort into his wardrobe pieces, making sure they represented his personality and sense of style. We remember him as a talented boxer, but he was no less of a sartorialist by today's standards.
Even with the likes of Gianni Agnelli, who was a style icon in his own right, Ali equally held his own to Europe's best. Perhaps his competitive nature embodied greatness in all respects of his life.
Ali's unique personality and style.
He was intimidating, but charismatic. He made his presence felt everywhere he went, with throngs of fans eager to see him. Sometimes he would stand for hours to give autographs, just to see the smiles on their faces.
Ali's unique voice will never be forgotten, and the fights we've witnessed will remain a legacy. It's a blessing to have been in his presence for so long, granted the debilitating illness he suffered from.
He had a sense of style, attitude, and passion that made him very special – trademarks if you will. Whether or not someone similar walks this earth again, there is and was, only one Muhammad Ali.
Muhammad Ali's lasting impression on boxing and style.
Blessed with the power of his words, Ali used them extensively after his boxing career. With a resounding gravitas, his speeches were heartfelt, moving even the strongest of men.
And while he left us with many pearls of wisdom, we leave you with one of Ali's most famous quotes.
"Impossible is just a big word thrown around by small men who find it easier to live in the world they've been given than to explore the power they have to change it. Impossible is not a fact. It's an opinion. Impossible is not a declaration. It's a dare. Impossible is potential. Impossible is temporary. Impossible is nothing."