A Breaking Bad Wardrobe.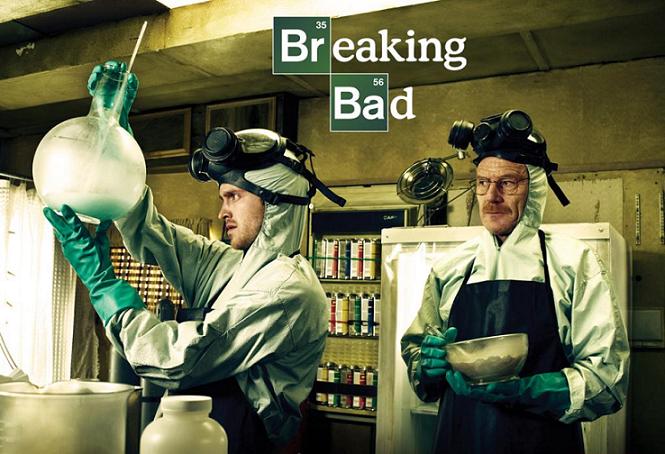 Breaking Bad ended some time ago, and boy was it a fantastic show. Cliffhanger after cliffhanger had viewers in for a wild ride, and it ended with a perfect conclusion of all the intersecting story-lines.
Walter White proved to be the ultimate bad boy, and had a fitting end. Not that he dressed uber stylishly in the series, but his wardrobe had some telling signs that fit his personality on the show quite well. Let's investigate them a little.
Walter's evolved from a mild mannered, straight laced high school teacher to a formidable, mythic crystal meth maker.  During his gradual change in character, he's also undergone a transformation visually.  We're going to discuss his style and what it takes to go from Walter White to Heinsenberg.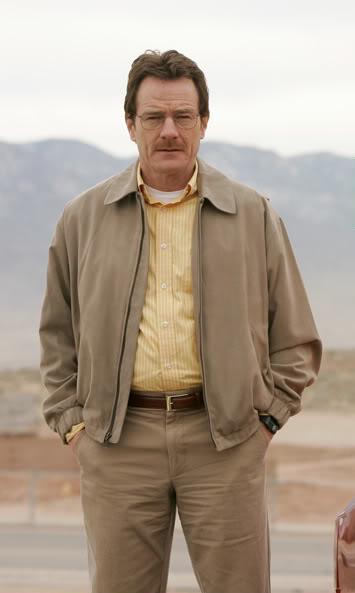 A transformation.
Walter before his transformation. High waisted chino's and a button down along with the aviator style glasses. Harmless school teacher.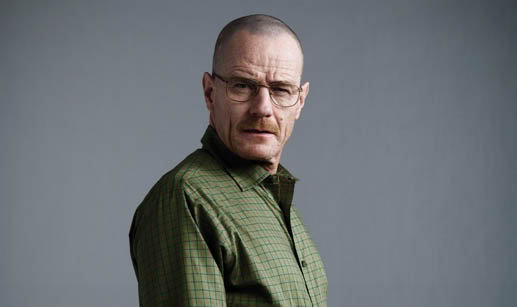 Shaved head and menacing glare in a dark green button down. Change is in the air.
His style reflects a conservative lifestyle. Until he gets desperate.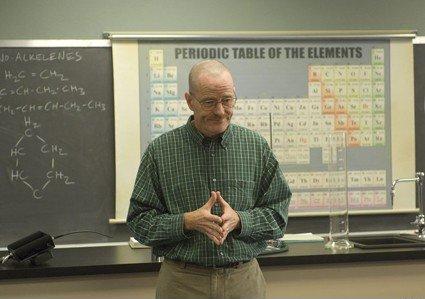 "Class, today we are going to learn how to make a perfect batch of crystal methamphetamine."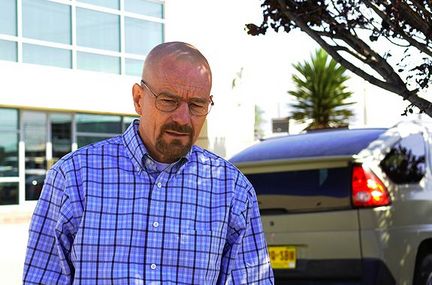 As Walter progresses into each season, he rarely wears bright color hues. This is one of those rare moments when optimism is within reach.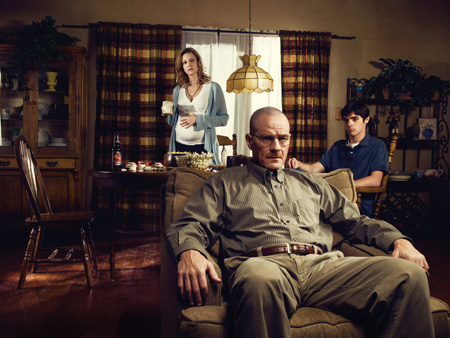 The dark pants and dress shirt is a departure from the first photo, mirroring his cloudy disposition.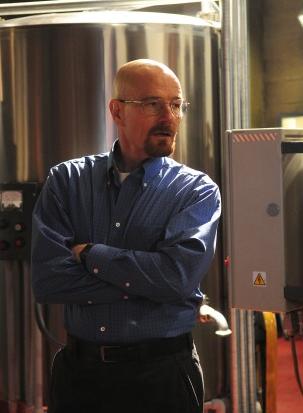 A dark blue dress shirt with buttoned down collars is laid back, but the black slacks give him a sense of authority. The goatee doesn't hurt either.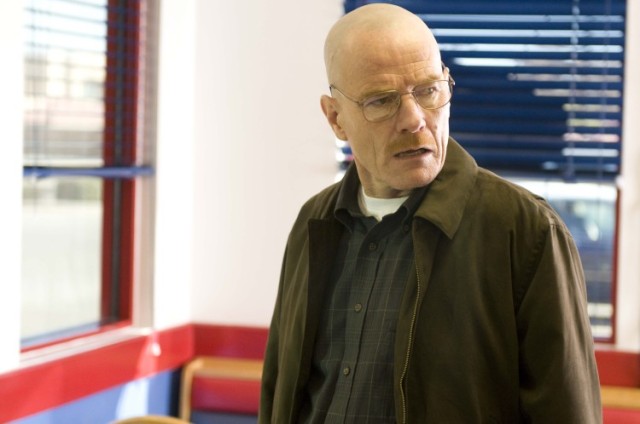 Dark jacket and dress shirt reflecting his darkening mood.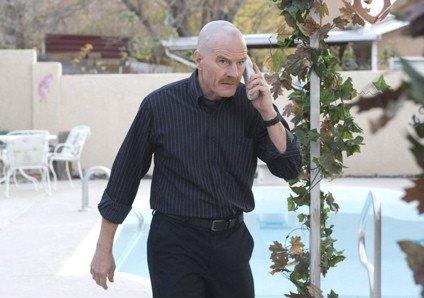 The chino's are long gone. He's looking sharp in a navy, pin striped dress shirt and black dress pants. Looking less teacher and more gangster.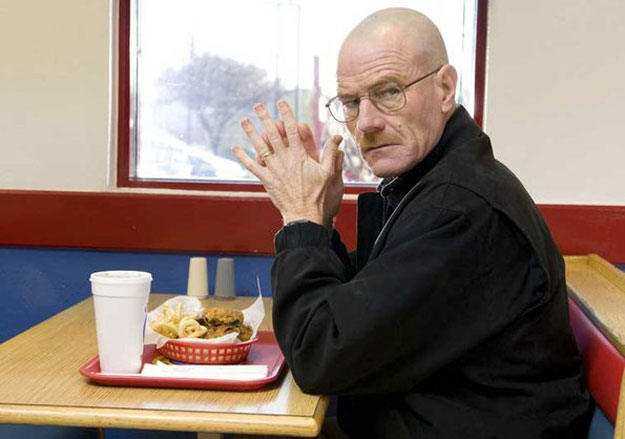 The transformation is complete.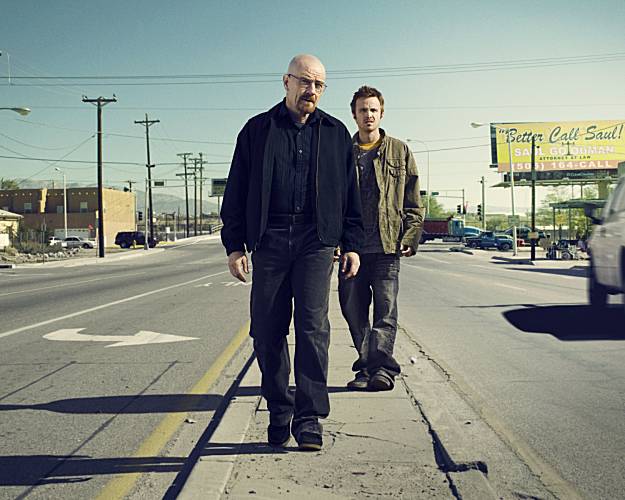 Follow the leader.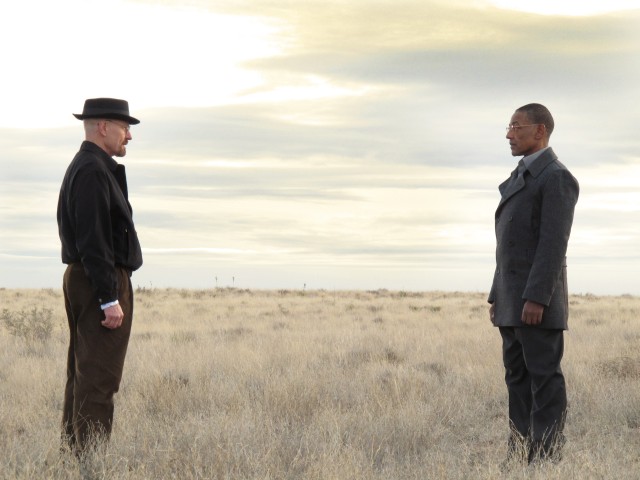 When the hat's on, Walter means business. And violence.
Here's a response from Bryan Cranston, aka Walter White, during an interview regarding his style transformation below. Here's the complete interview from AMC.
Return to our homepage to learn more about custom dress shirts.