The Reasons Behind Why The Apple iPhone 7 Headphone Jack Was Dropped.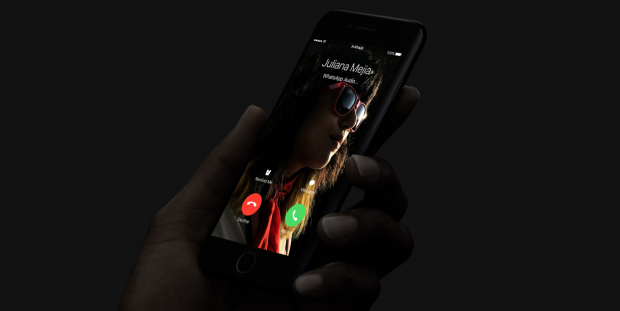 There always seems to be a buzz around Apple's new iPhone releases. Hordes of Apple loyalists flocking to stores and waiting in long lines, in desperate anticipation. So it's no surprise that the new iPhone had a similar fuss this year.
But what's the added value this time around? The question to ask is not what they added, rather, what they removed. The headphone jack. That shiny little 3.5 mm hole we've become so accustomed to seeing.
It's just like Apple to do something like this. Do something courageous on their part that's totally outside our comfort zone, in lieu of a superior experience. Steve Jobs would be happy knowing Apple was following in his footsteps.
So is having the headphone jack removed a big loss?  It absolutely isn't. It's been there since they got rid of the 30-pin dock connector, but just not for headphones.
What's included.
The box comes with a standard set of wired headphones with a lightning connector. If you've got your own set you'd rather use, there's a lightning-to-3.5mm adaptor included in the box. Another option is a lightning dock that would allow you to charge and use your headphones simultaneously, with one available from Apple and a more cheaper option on Amazon.
In addition to the dock, Belkin makes a dual-lightning adaptor that will allow you to plug in both a lightning charger and lightning headphones.
Other features include enhanced performance from the new fusion chip, and superior video quality, among others. And let's not forget the new iOS 10, the world's most advanced mobile operating system.
Robust design, and similar in style to older generations.
Remember the moisture detector in older iPhone models? Apple has achieved IP67-grade resistance to dust and water which handles casual, accidental immersion.
No headphone jack means none of the common wear and damage from long 3.5mm plug use. Instead, the Lightning connector provides solid, universal connections for headphones, data transfer, and charging.
Apple Engineers have also improved the home button so it doesn't wear out. Employing a touch sensitive button with haptic feedback, it's non-mechanical now.
Louder audio with stereo speakers, increased durability, and additional case color choices help differentiate it from previous generations (basic black is a great new choice) with a few refinements in the aesthetics around the camera and internal antenna.
Accurate color, upgraded speed and storage on the new iPhone 7.
The physical size hasn't changed, but improvement in display quality means better movies and photo display. In conjunction with the four-core processor, you can actually edit video with a critical eye.
The display is 25% brighter and less reflective, and it supports the DCI-P3 gamut like the iPad Pro, so it really is a phone-sized alternative for creative work.
Doubling RAM to 2 GB (and with base storage now double, starting at 32 GB) and adding 50% more CPU performance helps fulfill that promise. Two of the four CPU cores save large amounts of power when engaged.
An increase in the 4G modem speed from 300 Mbit to 450 Mbit helps streaming content keep up in markets where networks support it. Models run about $100 more than similar storage capacity iPhone 6 versions, starting at $649 for 32 GB and ranging up to $849 for 256 GB. A 32 GB iPhone 7 Plus starts at $769.
The iPhone 7 camera as an alternative to DSLR's.
The giant billboards displaying iPhone photos showcase the camera's ability in previous models, but Apple has even more to offer now.
An upgraded 12 MP front camera with a six-element f1.8 lens and optical image stabilization, great in low-light performance. Now there's even less reason to carry a pocket camera along with the iPhone 7.
The new dual-tone flash helps in indoor and evening photography as well. The 7 Plus adds dual rear cameras with optical zoom capability and a wider depth of field. With iOS 10.1, the Plus can take portrait mode photos as well.
Battery life on the new iPhone 7 still needs improvement from Apple.
Battery life gets a small boost in the iPhone 7. Charging methods also remain the same, with neither fast nor wireless charging available. This means long flights will have you plugged in at airports longer, or better yet, carry a portable charger.
Features of the Apple iOS 10.1 operating system.
An overview from Forbes magazine mentions fifty cool features which arrived in iOS 10, and 10.1 followed just over a month later with Techradar noting even more nice-to-have's.
Many of the changes improve usability such as simple message reads, improved photo organization through facial recognition in pictures. 10.1 also adds, using the dual rear camera of the 7 Plus, a portrait mode photo capability.
Users can also expect 3D touch and other features to continue evolving with iOS 10.1.
Apple competitors justified upgrades on the iPhone 7.
New features from HTC, LG, and Samsung  constantly keep pressure on Apple. Samsung has been a camera leader for some time, but the iPhone 7 may have recaptured that lead.
It's true that the iPhone 7 still lags behind some Android models, especially in battery life, screen resolution, and being very late to the party with water resistance.
Former Android users who are enjoying their iPhone 6 models will find many new reasons to upgrade to an iPhone 7.

More in line with Apple's Pro-level tablet technologies, especially in video quality and color accuracy, the iPhone 7 is a powerful tool for professionals.
Nothing beats having pocket-sized power that's portable, with a ready-when-you-are way to work, play, and capture moments in stunning color and resolution.
I find that, with the iPhone 7, it is at my beck and call, helping me communicate and create without ever compromising.
Pictures courtesy of Forbes, Business Insider and Apple.